Today comes a post that makes me excited to write. We have a new sponsor!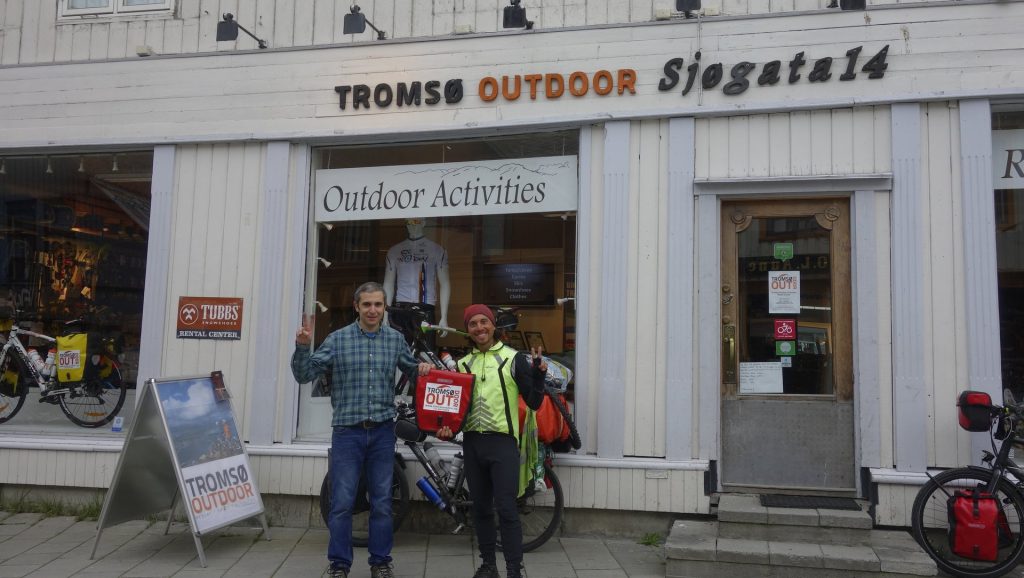 Thanks to Magne Aarbo and all his team of Tromso Outdoor for trusting me and giving me these magnificient suitcases Ortileb Classic. Now I can travel a lot easier knowing that my luggage will be safe from the weather.
I reached to the store, on the recommendation of many fellow cycling tourists, and I was not disapointed. Excellent service and the best equipment both for sale and for rent for your Nordic adventures are fun and authentic. If you do not know what to do, they also offer lots of amazing guided trips by bike or on foot. They also have activities for skiing, snowboarding and more in winter like going to see the Northern Lights!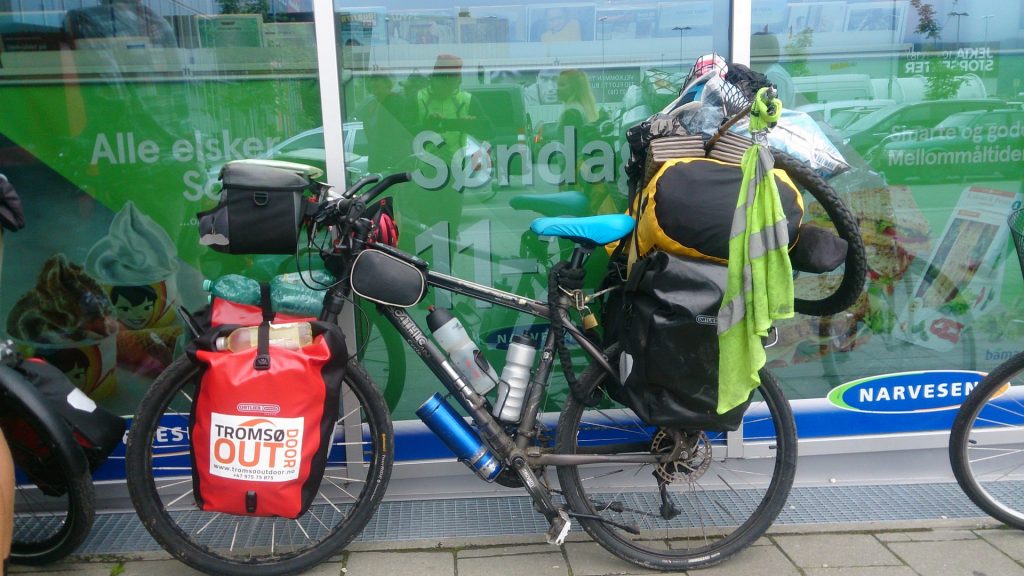 I leave the address so that you can enjoy your future trips along the coast of Norway:
Address: Sjogata 14, Tromso, Noruega
E-mail: post@tromsooutdoor.no
Phone: +47 975 75 875
Webside: www.tromsooutdoor.no