I never stopped to think about the relationship of space-time. We have a saying: the time takes its toll. And the relation must be direct with space for, after more than two thousand kilometers, Pupas and I are paying the wear …
Leave Le Mont Saint Michel and I went to write my last article, that of "The route of the three countries." That day I could not do more than 47 kilometers.

I left it late and the last days and those were passed 47km by mountains, but the pace and above all the energies are not at the level of previous days. The tent put in house of Logan and his wife Laurent are a lovely couple with magnificent happened overnight.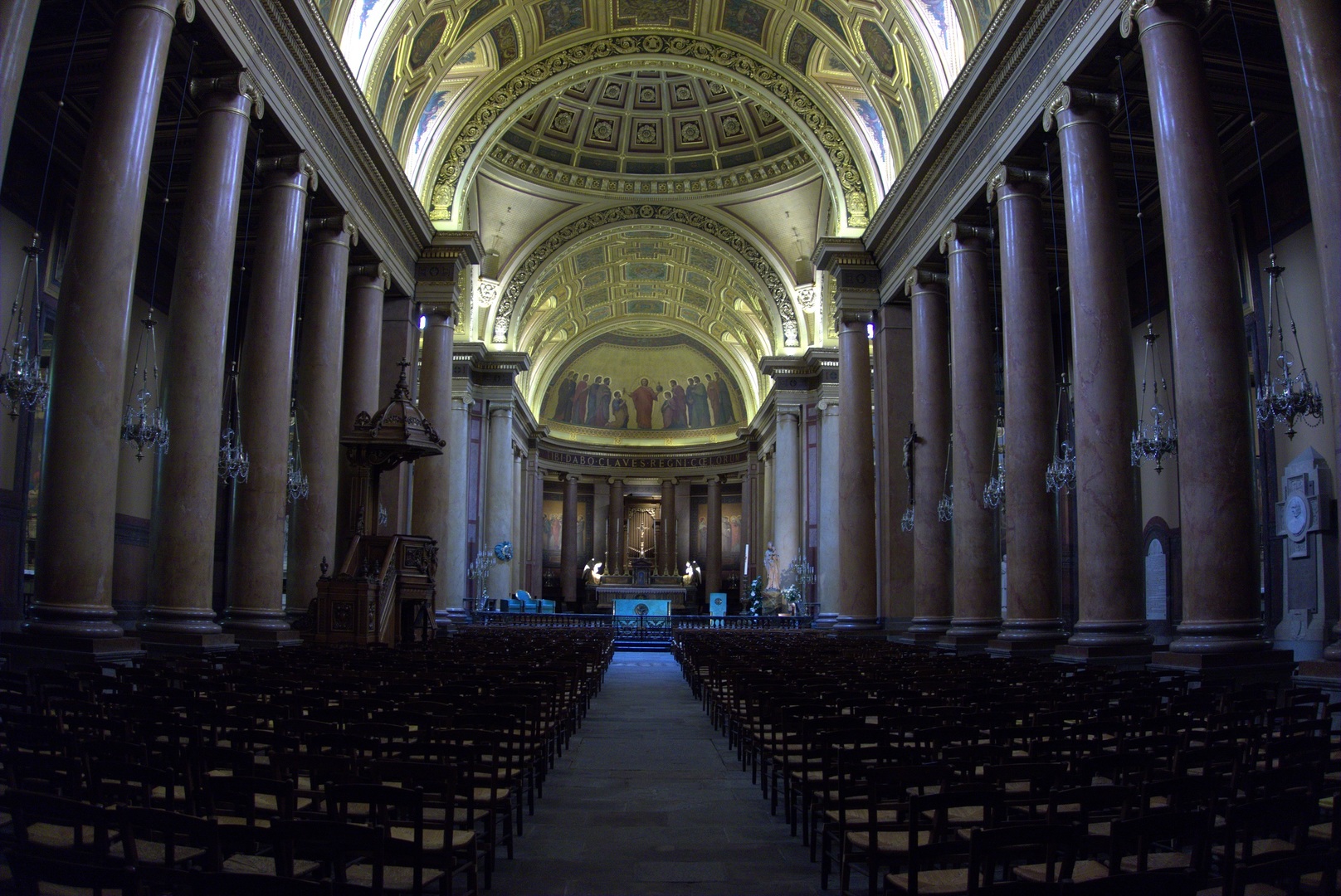 I wake up early under the agreement, they have to work. I know these things so that at 6 I was already waking up to prepare and leave at 8. The body scrapes me like a giant door hinges, old and rusty. Today should be a great day, I said, but I saw very beginning energies, despite having a perfect breakfast, still in unknown location. Even so I get Rennes and visit the cathedral. Walk through the streets and go to the tourist office. I'm beginning to get a taste of that going to the tourist offices, often they have lovely people that you impress your "super tour" and you are advised beyond your area for you to continue your adventures in the best places. What I did not expect was to find Stephanie. Do not usually have the pleasure of meeting people as I travel around the world by bike. It was very interesting chat we had and share your blog here so everyone can enjoy it as you do with me www.desyeuxenvoyage.blogspot.com.
Ride to the south and helps me a local man on his bike as he can (he speaks French). I find it difficult to travel under a blanket of clouds I always lose the North! And from that I see the sun and signaling here in France is what it is, I do more unnecessary bullshit kilometers than ad on TV. Passing Maure de Bretagne few kilometers from St. Séglin stopt in a house,  however confused them with the family farmers in the area. Woman speaks English and communicate as we can. She say they can not welcome me on their land as they have dog could bite me, but instead take me home to his neighbor. Keith, probably one of the people on this trip I will be most grateful. Welcomes at his home, instead of putting the tent tonight I sleep in bed. Taste the "pastis" a French liqueur with anise flavor and water is added. It is yummy and it's really interesting to see how it changes color by adding water I had no idea!
Spent the night and woke feeling I continue rusty hinges of my body.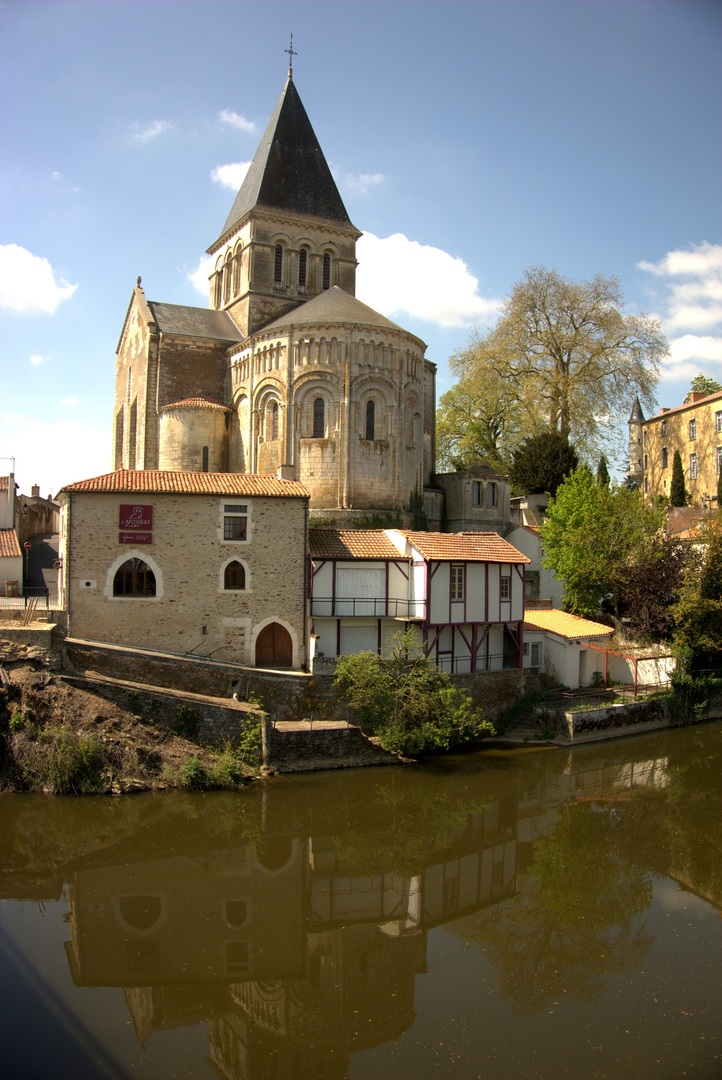 Carry twelve days non-stop pedaling, more than eleven hundred kilometers … I can not continue like this must rest! I explain the situation to Keith, he understands how I feel, is also a traveler and let me stay on and spend one more night. Eternally grateful.
After the rest day, I say goodbye to Keith and back to work. Well it is now my job right! Finally my energies are back. Both have returned I'll beat people without luggage, not to mention that their bikes are better … what am I saying? Pupas the magnificent! Let no one say otherwise, this bike deserves an award. I arrived at St. Nazaire and get to spend their bridge, better signposted than in Le Havre. From here I start to follow the Velodyssey. This is a bike path that makes all of western Europe route … Yes all coast. Well no forgiveness, by Spain through the center ending in southern Portugal. I follow the route and get to Pornic I stop to shopping. I lose the signal and later meeting where I start to follow it and takes me to Pornic again. What a mess! And I go over and fall of the dumbest way possible … poor Pupas you have to endure me. In the end, I see the show that had assembled in the village and return to the route. At the end I stop to rest near Les Moutiers in Retzs. First day after the break and I have eaten 124 kilometers. That's great!
I say goodbye to Anne and Thierry and go back to the old ways. Today is Sunday and I hope to make another magnificent day, as it was the day before. But Sundays are for rest … I meet a slightly windy day and 25 kilometers … SHIT! By tenths of a second I thought that one car had touched me but to get balance Pupas and go straight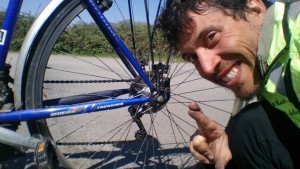 immediately understood what happened.The carrier was broken ! Stand next to a warehouse and begin to remove the luggage. I knew I didn't have refills for that but had to ingeniarme something. I can not think of anything right now, my mind is blocked and I did an English proverb: Drink a cup of tea (drink a cup of tea). Well, I instead this I stop to have lunch. And eat good and regenerates ideas. Modify brackets for the piece that was broken badly return to work. Back to the route and do 97km. Not bad to have had problems. In addition I must be the luckiest man of the day. I was welcomed into the house of Thierry and his wife Bernadette, a lovely couple who had a great chat thanks to the translator.
The next day Thierry and Tomas helped me to change the brackets. It's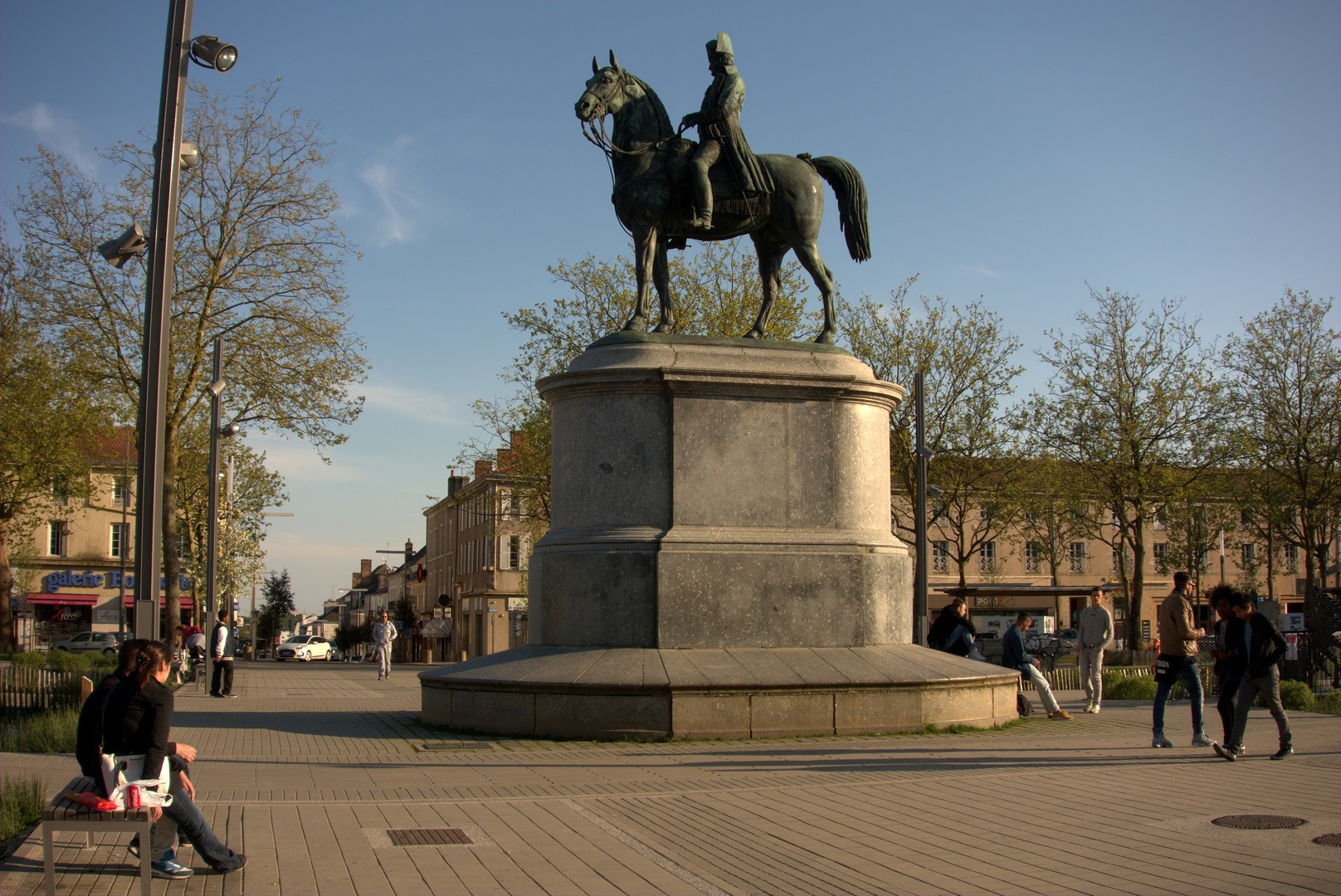 amazing to travel and meet people like them. After traveling all morning with the car for spare parts and working in the studio, it's time for the route. Incredibly I lost more time than the day before so I do less kilometers. La Rochelle was also around the corner and not want to get at night and have no place to put my tent. So I stop at the farm of Olivier to rest in Puyravaut.
The area between Luçon and La Rochelle looks a lot like Holland. It is a flat area such as an ironing board and full of channels. I arrived in La Rochelle belle et Rebelle as the locals say. It is an interesting city, marked in my route for something that woman tourist office had no idea. According to one of the many legends of the Knights Templar and the Holy Grail legend has it that after the fall of the Templars, they escaped to what is now the USA would one day through the port of La Rochelle, taking with them all secrets and treasures, including the Holy Grail. But as I said it is a legend that if it was true would challenge the discovery of America by Christopher Colom. Since the fall of the Templars was almost two hundred years before.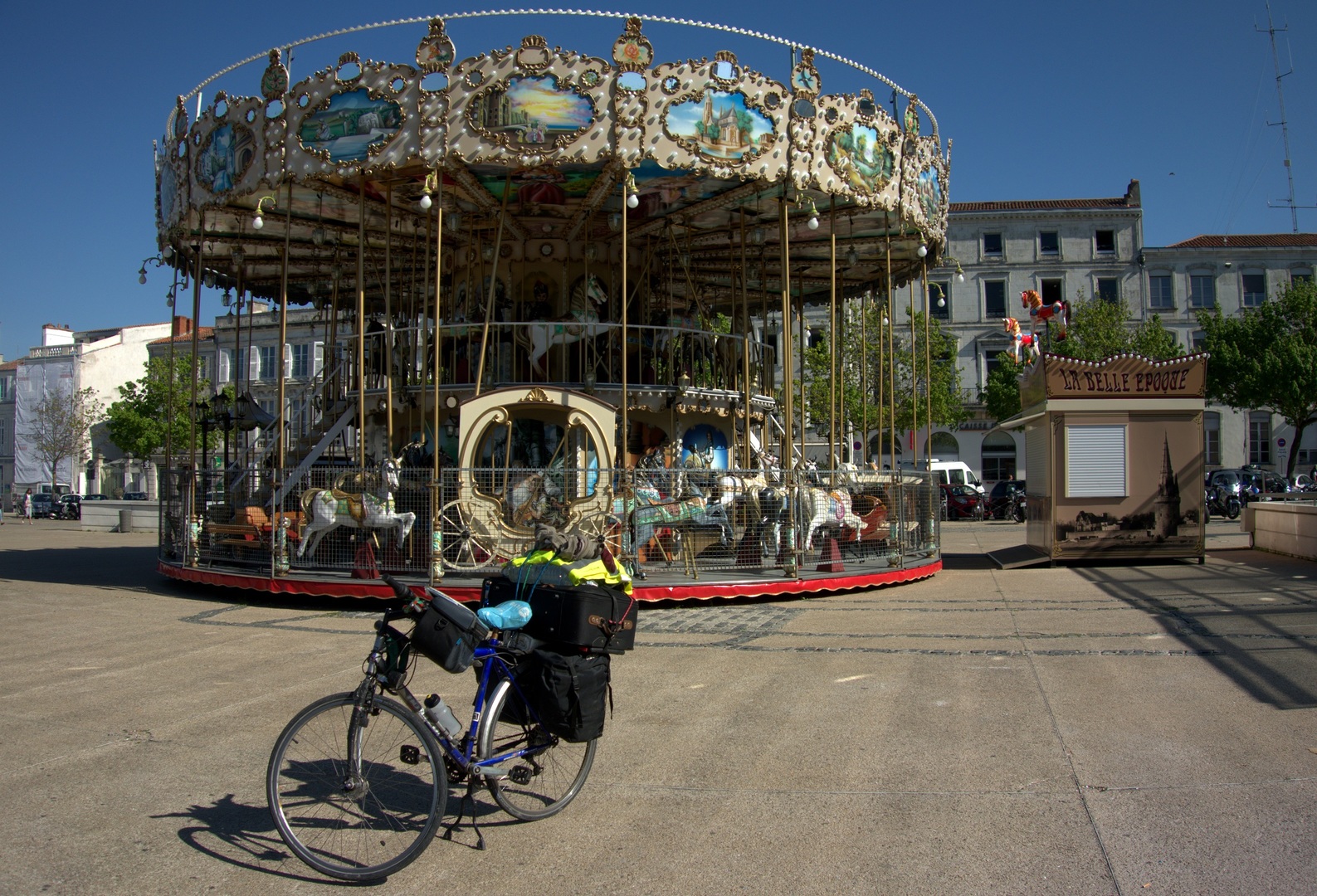 So I leave this beautiful city without treasure. Only with the discovery I'm literally destroying headset bearings. That and a broken rear wheel radio. So if I recovered I Pupas begins to be tired after 2,379 kilometers.Hopefully hold 1,000 kilometers missing!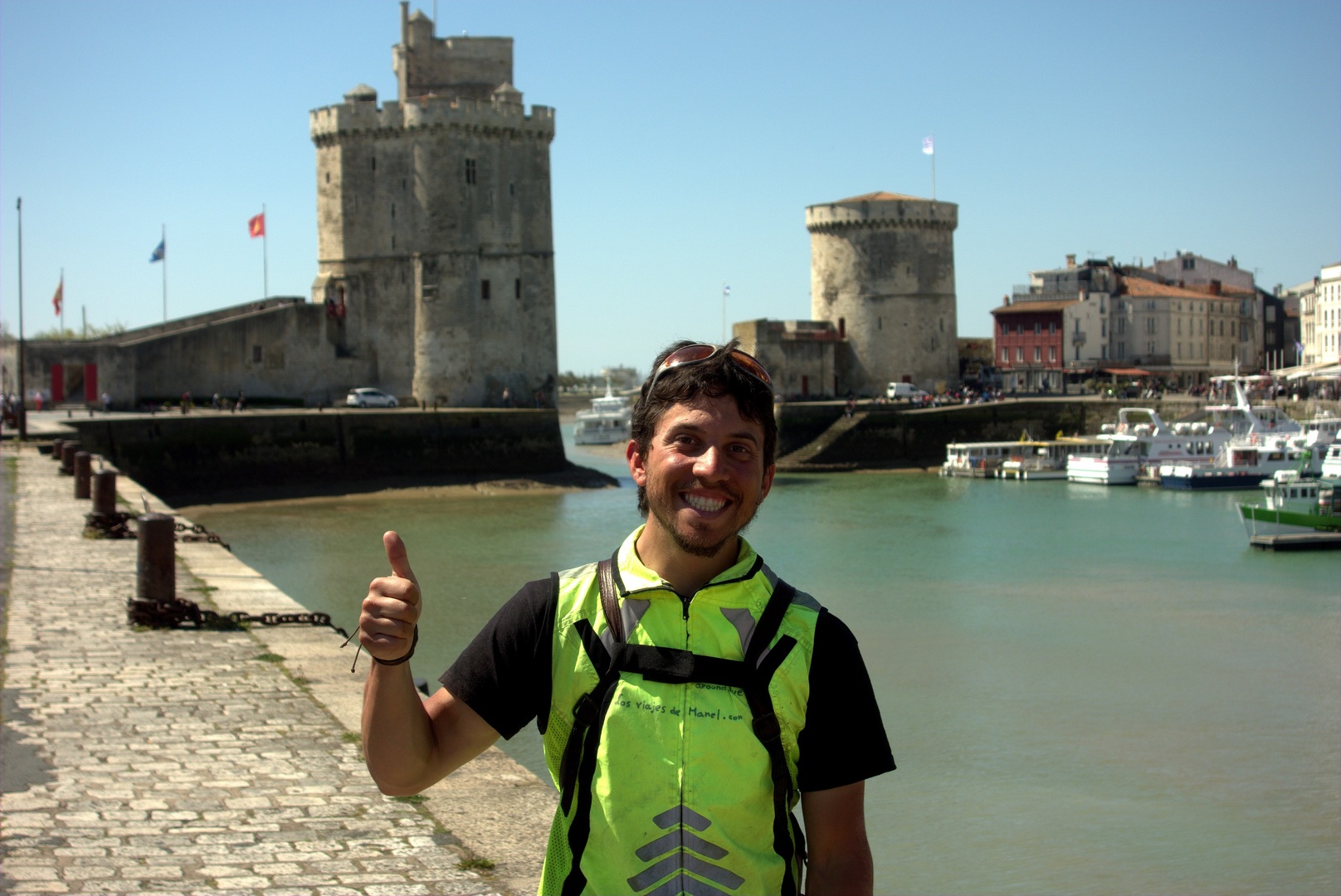 A hug to all and thank you for reading!
If you like what I do, you can always invite me coffee 🙂  Donate