I have accumulated this week a lot of workand it was not for lack of time! After two weeks of break in Lodz where I tried to get my Russian visa and improve different projects on my blog and the trip I found I left Lodz without making a post of how I had left my homestand with Dani and co. I have not explained how I was in the capital of Poland and what I did in Krakow. All the end it was very fast, but here I will make a brief summary of what has been those three weeks of the most productive!

Mini holiday in Lodz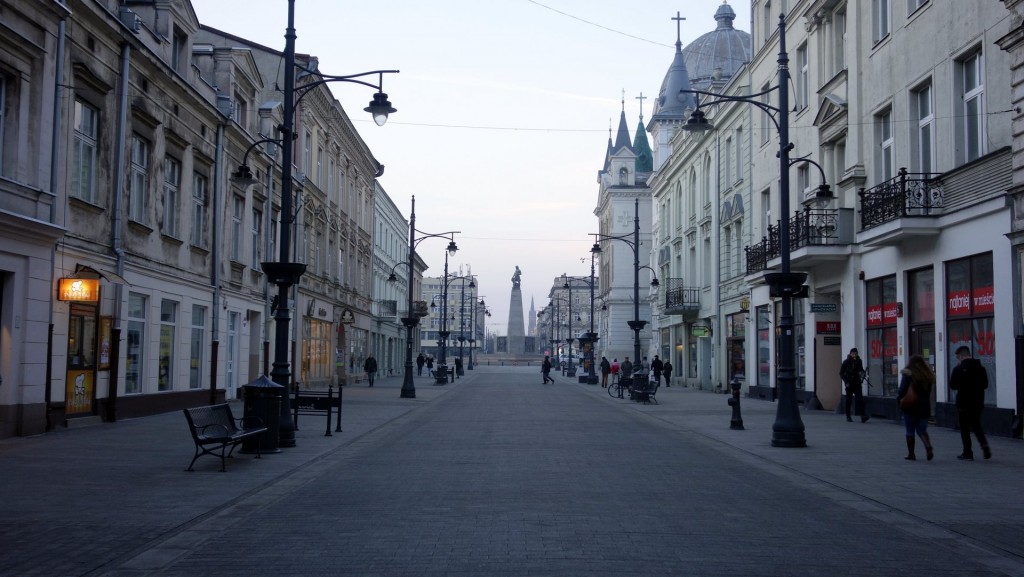 I'm lucky to meet people like Daniel, and now all his flatmates. Thanks to them I could rest from the terrible last week under the snow and work on different projects that although I didn't get it since the beginning right now are taking shape, as the Russian visa, different interviews and finally solidarity shirts so eager I had to do.

Warsaw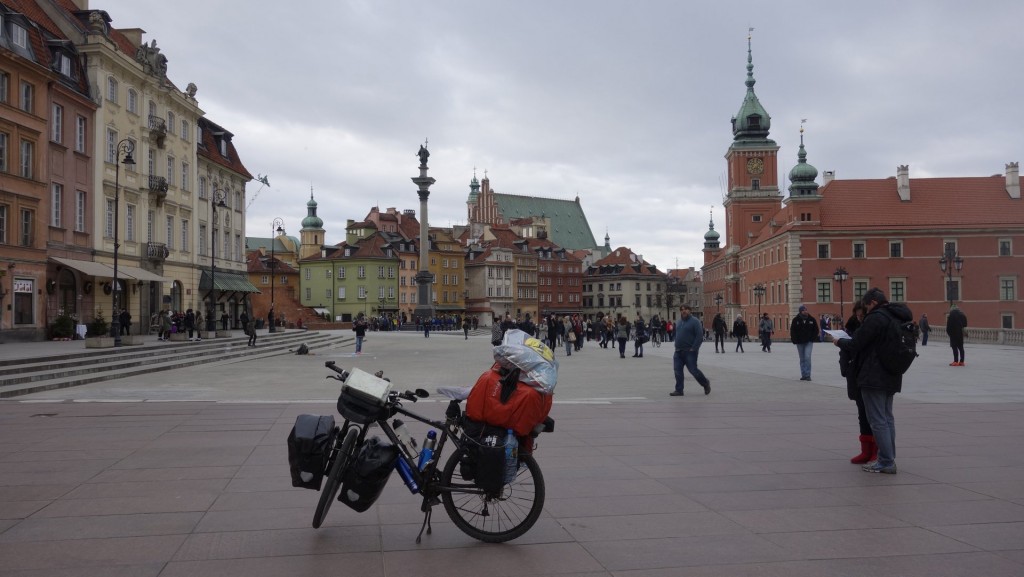 My visit to the Polish capital was short and intense. I was actually two half days, the first by train that was intended to make the visa for Russia and I was confronted with bureaucracy. Why complicate things so? I did not done what they asked me in Wroclaw? And yet asked me 68 € for the joke. Later I will explain how I got my Russian visa (in the case that in the end everything comes out positive thing so I hope) The second time was already over Negrita, wanting to prominence visited the historic center, which is paradoxically the newest part city, rebuilt exactly as it was before it was destroyed in 1945.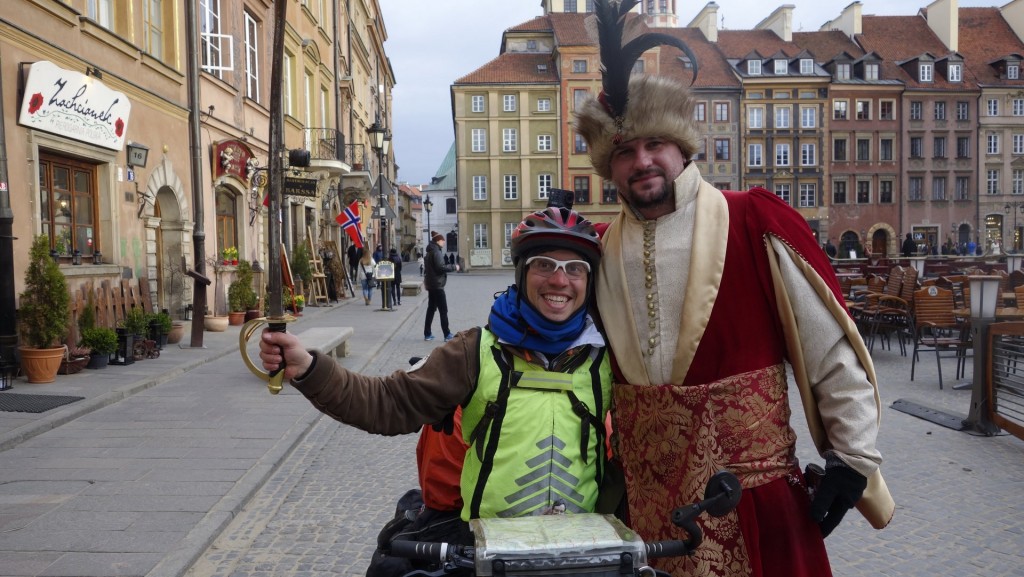 It had a really good fun knowledge of picturesque characters …
Krakow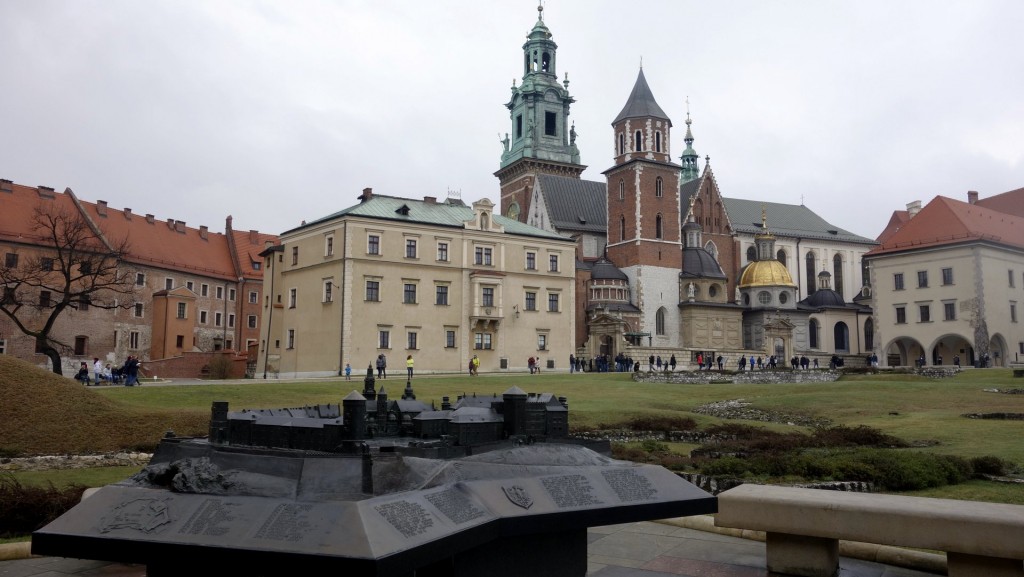 Here is another micro-train trip I made. They say that Krakow is one of the most beautiful cities in Poland and wrong are not. Although my favorite is Wroclaw, Krakow has a very high tourist level, while tired sometimes. Luck is you have different rides that if you walk away enough can live a more authentic city.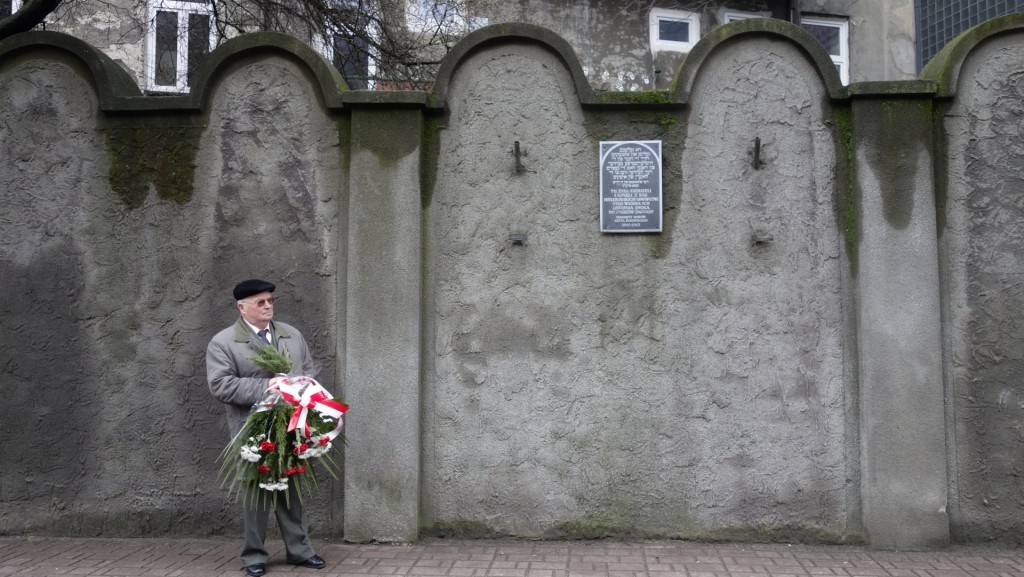 Another story occurred in the city is that I visited on the 75th anniversary of the disappearance of the ghetto. History as always dark and terrible in which we were involved in this miserable war. Today the survivors are commemorated in what remains of this wall shaped of headstone.
Back to the pedals
I was eager to get back to the road. So much time will sleep standing legs! I think long ago I did not happen so much in one week, but it was. And that I became 705 kilometers in nine days, almost nothing 🙂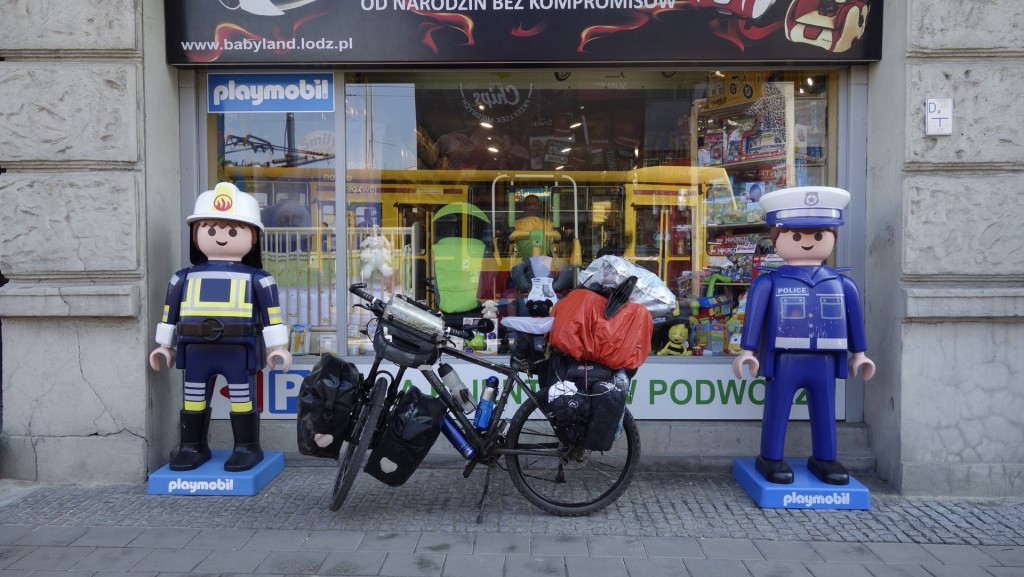 Poland is very flat, and when the wind is in favor helps you make many kilometers, as it was the first day. But after the visit to Warsaw the wind direction change. not blowing in favor but fortunately was not a strong wind and I could continue eating kilometers to the challenge that was neither more nor less than reach Vilnius in a week. All to be sure the end of April in Tallinn and there to make the Russian visa.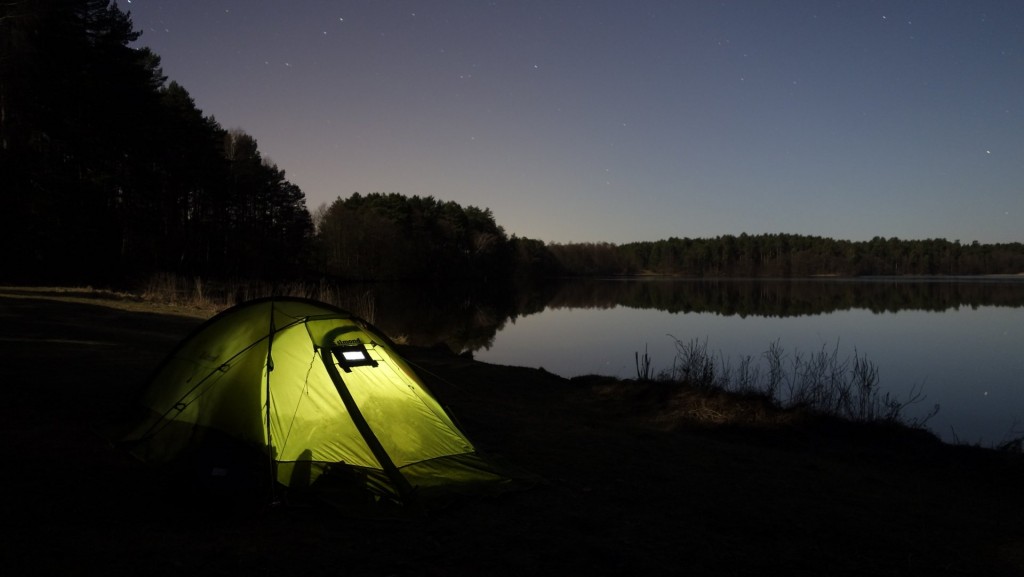 My farewell of Poland was amazing, finally I found the Eurovelo No. 11 and decided to pitch the tent beside a lake in Augustow 40 kilometers from the border with Lithuania. Do you remember the picture where he explained how to camp? Exactly such a nice place is not ideal for free camping, unless you want the police to come and say helloand me came to me twice! The first night while working with some pictures. It turns out that two days ago had lost an older man, someone saw me and instead of greeting me he decided it was suspicious so he called the police. It was between scary and funny with a comical air of a sudden will illuminate the store and present them as a criminal police. After a few small statements from my humble home, police congratulated me on my trip, they apologized if I had frightened and allowed me to spend the night there. It is the first time that happens to me, but for me not to forget the place the next day the police borders came 40 kilometers from the border! Again talk to agents, unfortunately no one agreed to take a photo next to tent or the bike, it would have been fun to have a memory of them.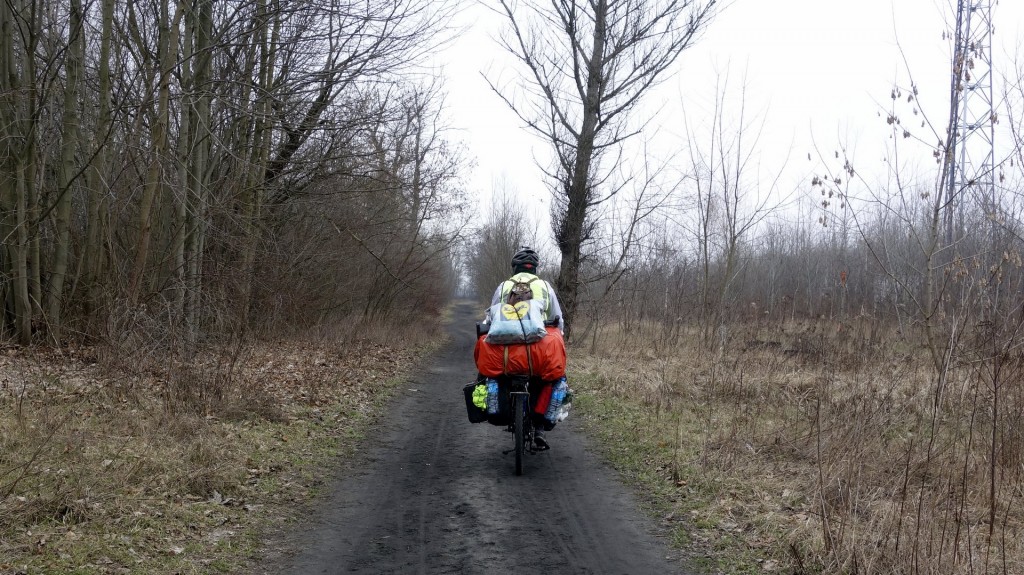 I managed to cross the border after getting lost in the Eurovelo and do 12 kilometers around a small lake to get to the starting point. Thanks Poland for the days and lived adventures!
Lithuania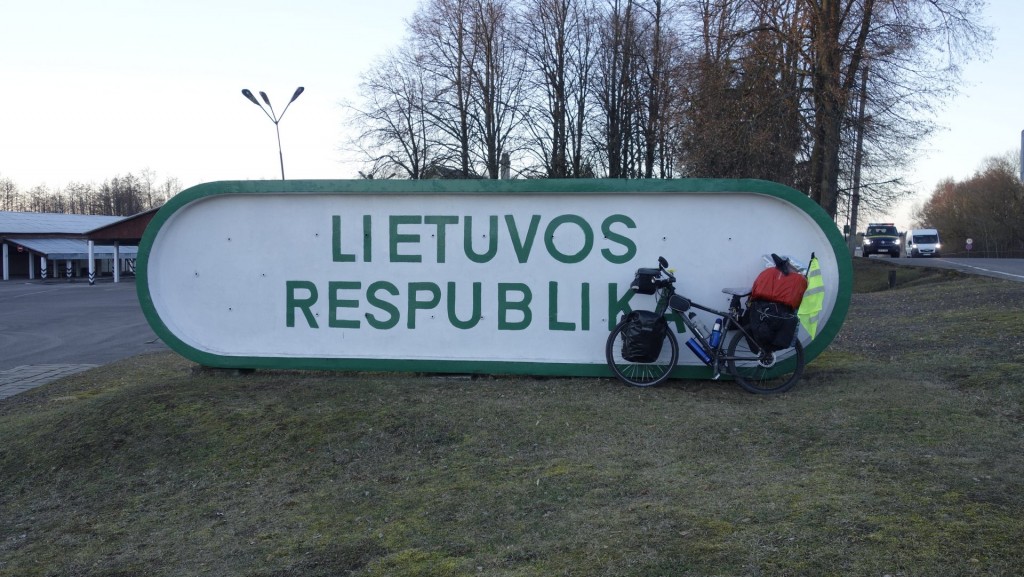 Now I'm in a new country that wanted to visit. It is the first of the trilogy Baltics countries. Here you can see a small change on the ground, they begin to have mountains, despite being tiny and mostly easy to overcome, it is a change for the view and path.
Vilnius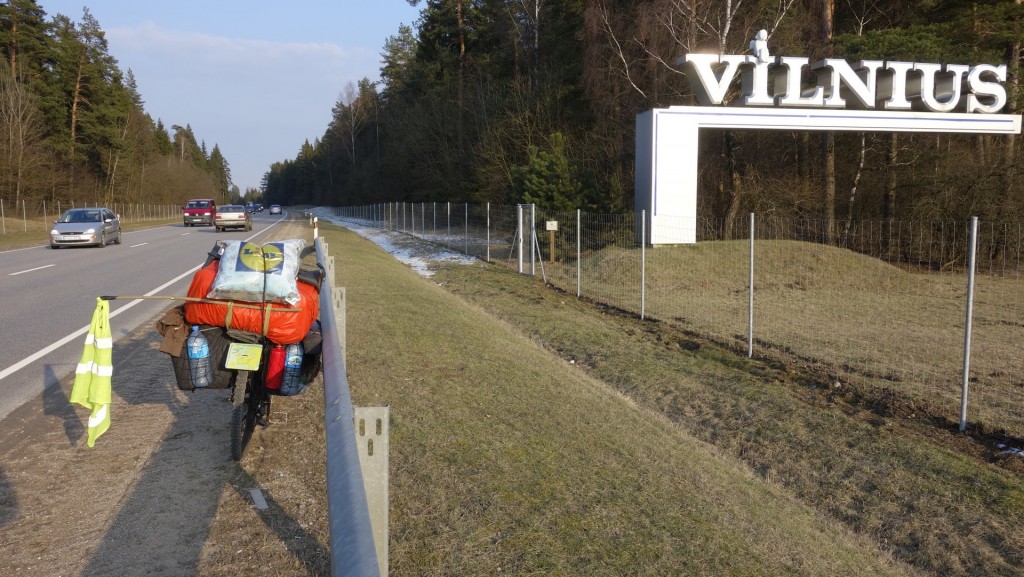 I arrived home from my Warmshowers Viktoras a day later than planned. After meeting the same day at Jens Kwass. Arrive a little exhausted by the effort. Two weeks standing serve to rest, but also numb legs and joints, will be why when I went Negrita and all the luggage home from Viktoras resent me on the left knee and right Achilles ankle, I'm getting old!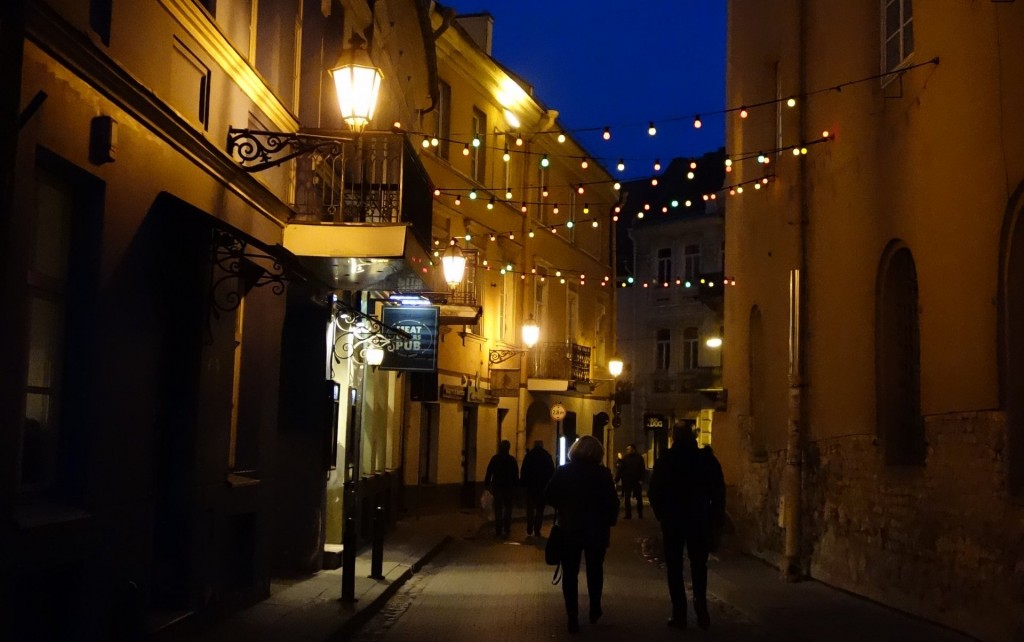 Luckily it seems that did not stop me to visit the Lithuanian capital. Normally you always see a change between the old and the new city, like the residential area which are usually caused by industrial expansion in large cities. But I had never seen such a grotesque change. The old town is tiny, full of churches and beautiful. The financial district is modern with glass buildings are seen from the castle in a spectacular way around the Neris River. But the periphery leave a bitter taste. The entrance and exit of the city were brutal by bike, I know that there are other entrance but unlucky to me touched my worst, I hope.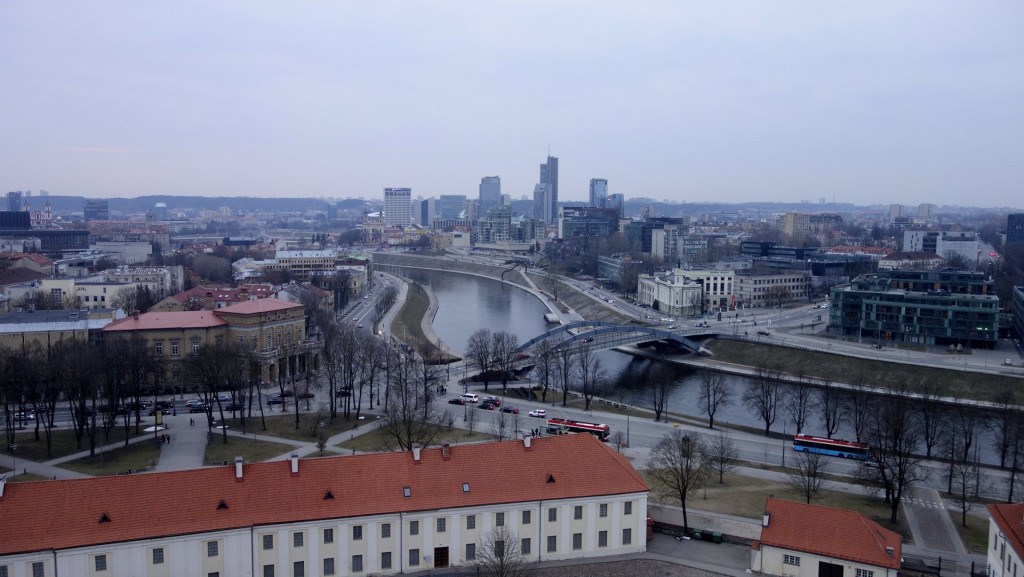 But leave Vilnius has served three interesting places to visit. The first was Trakai, super resort town whose main attraction a castle surrounded by Lake Galve.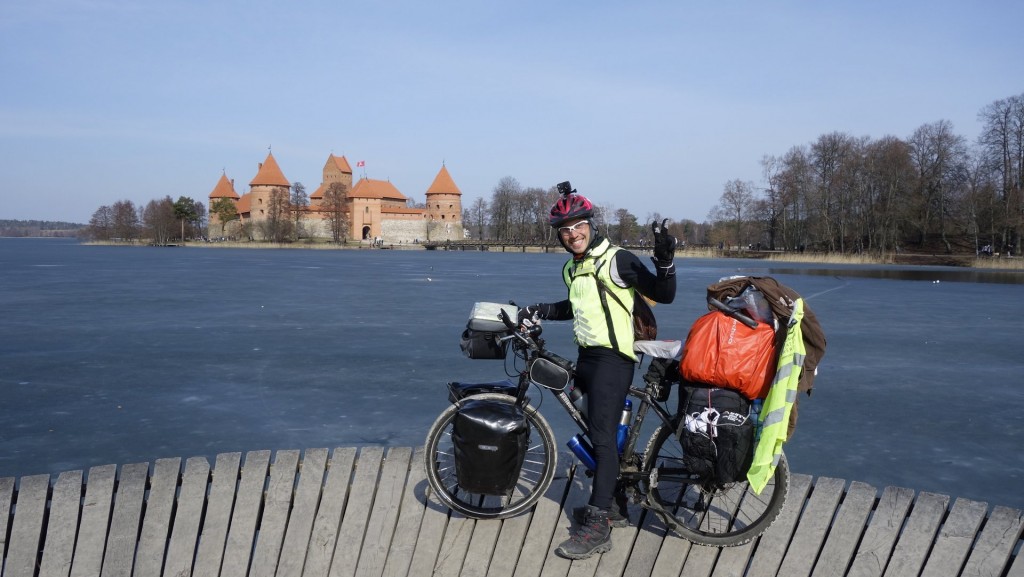 The second was for the church of Elektrenai so rare. At the beginning and for the pictures look really interesting. But when you see the only interesting detail is how high are the concrete posts that have put it in the front. It is all that stands normal, well I could not see inside because it was closed. Still I recommend checking out.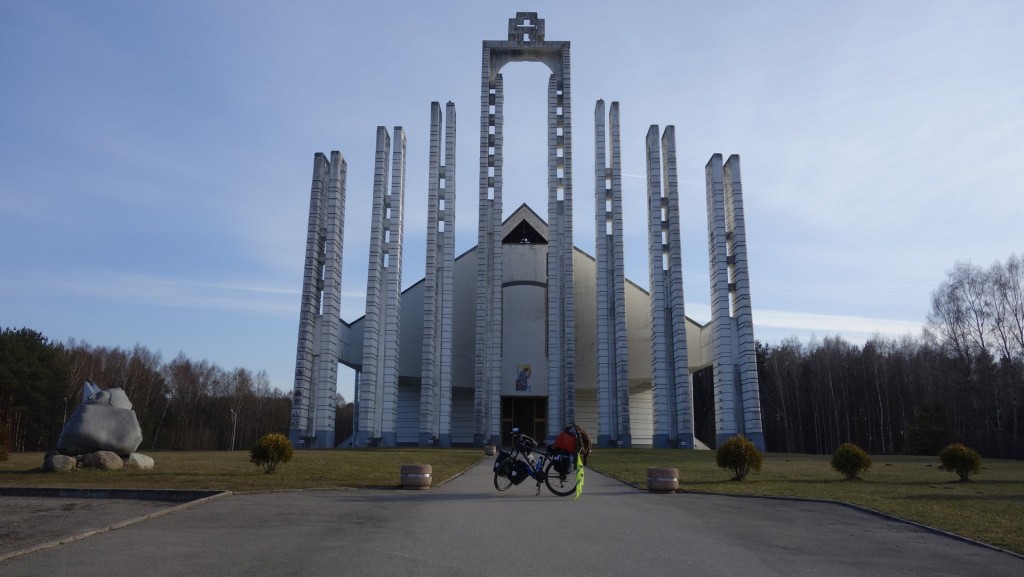 And the third place and consequently from where I'm writing is Kaunas. The second largest city in Lithuania. This city is located between two rivers Neman and Neris. And apparently it is older than the Lithuanian capital, Vilnius. It is also the city with the highest percentage of Lithuanians across the country with 93%. I think I had never been in a city with so little cultural diversity.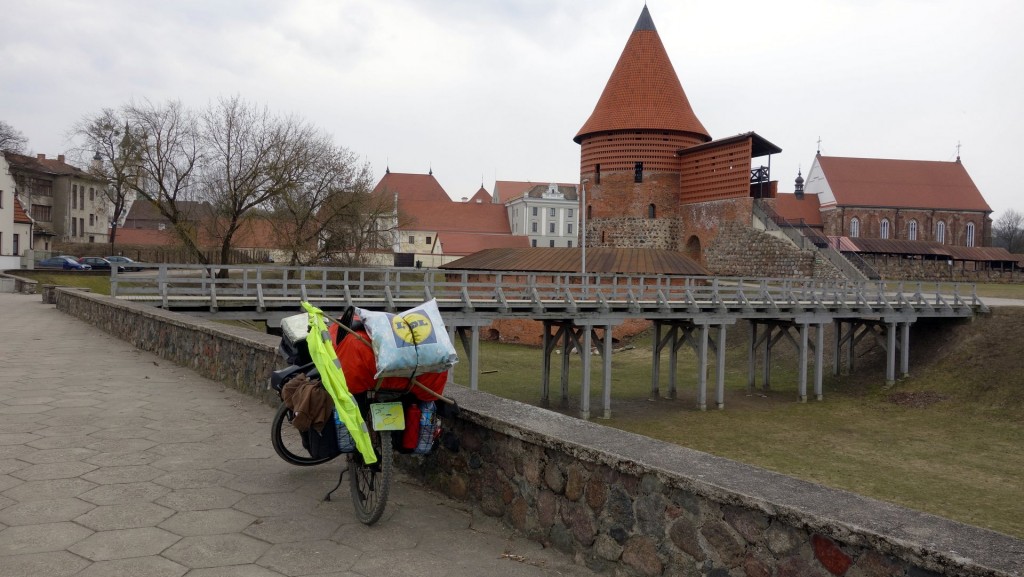 For me the historical center, although the street is with cobblestone and leave my bottom done porridge, is really nice. I stay here a couple of days to rest from these little annoyances in the legs.
Greetings to all and thanks for being there helping me. Especially my hosts in Lodz Daniel, Tiziana, Mari, Susanna, and Alessandro. A Viktoras for days that allowed me to be at home despite their family obligations with Easter weekend, Francisco and Beata and all who have helped me along the way thank you very much!