There is nothing like stopping to think that is what you have done these last two weeks of travel. It is not by routine, incompatible word in an adventure trip, is by absorbing all the information acquired and learned on route. When you seem to have had a quiet week and with hardly any important things to tell, you realize that is when more things have to explain, because moments require time to learn from them. A simple trip a priori between two Scandinavian capitals has become a master class of art, history, culture and human generosity.

Sweden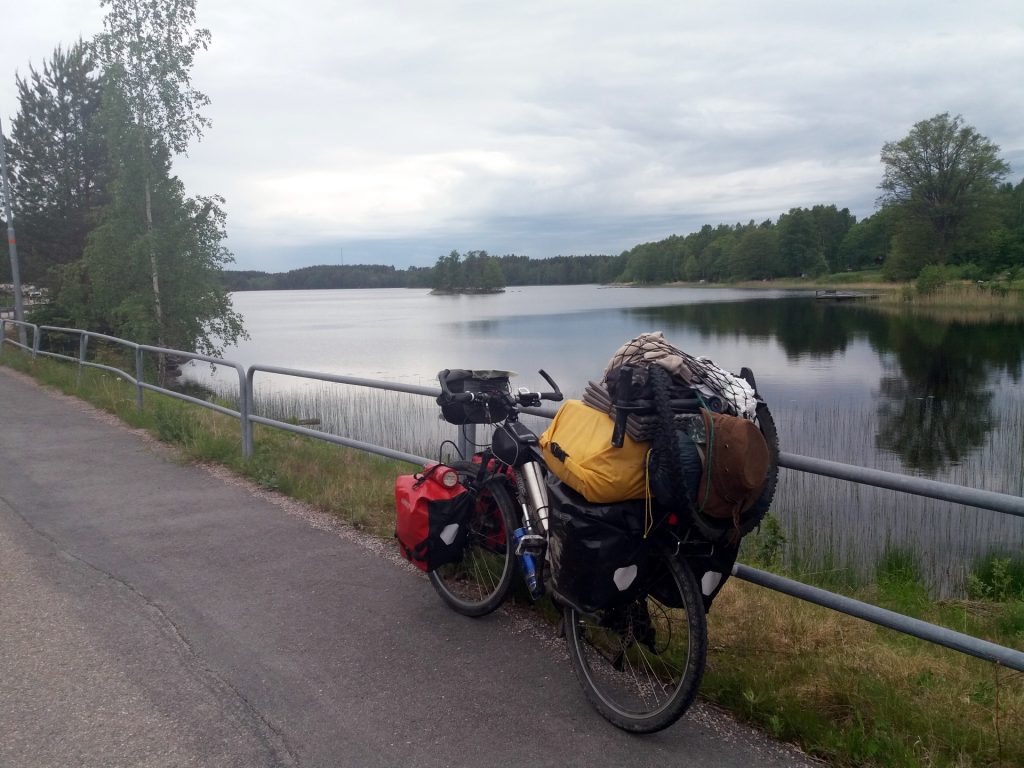 I left Stockholm with the homework done, could already pedaling with a seat that did not move, the "joke" of the robber in Oslo has cost me six hundred kilometers of travel and sore ass, but there is an ill wind that blows no good and experience Is what I take.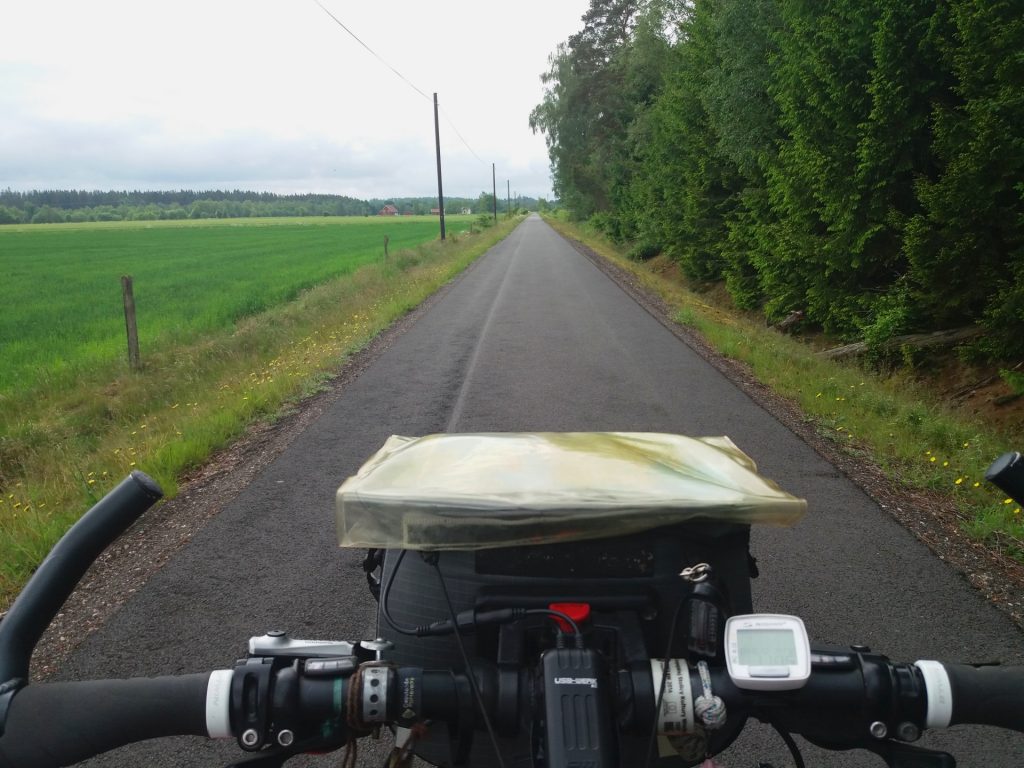 The logical route to go to Denmark is bordering the E4 to Helsingborg where the ferry awaits you. It is also the shortest, I am sure that on the coast you find incredible landscapes, but the truth is that in these homes you only need a sunny day to enjoy the geological beauty of the country. A sun that has resisted going out these days, covering it with clouds and strong winds. Luckily for me in this part of the trip I have had more cycling tracks where I can travel out of traffic.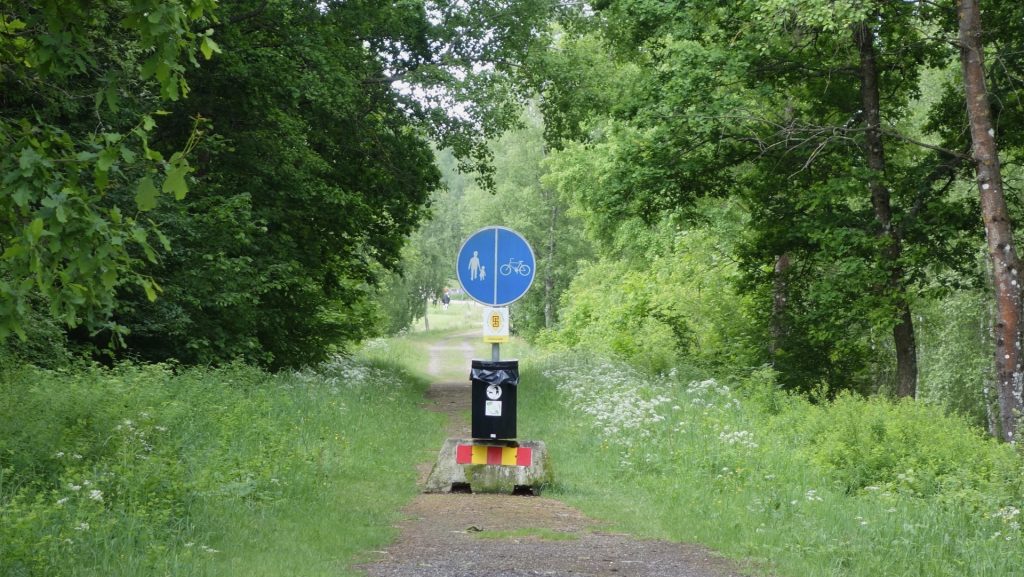 Although sometimes the signs block the way. I suppose that the one who put the signal there was not lover of the cyclists loaded with sixty kilos of dreams and food.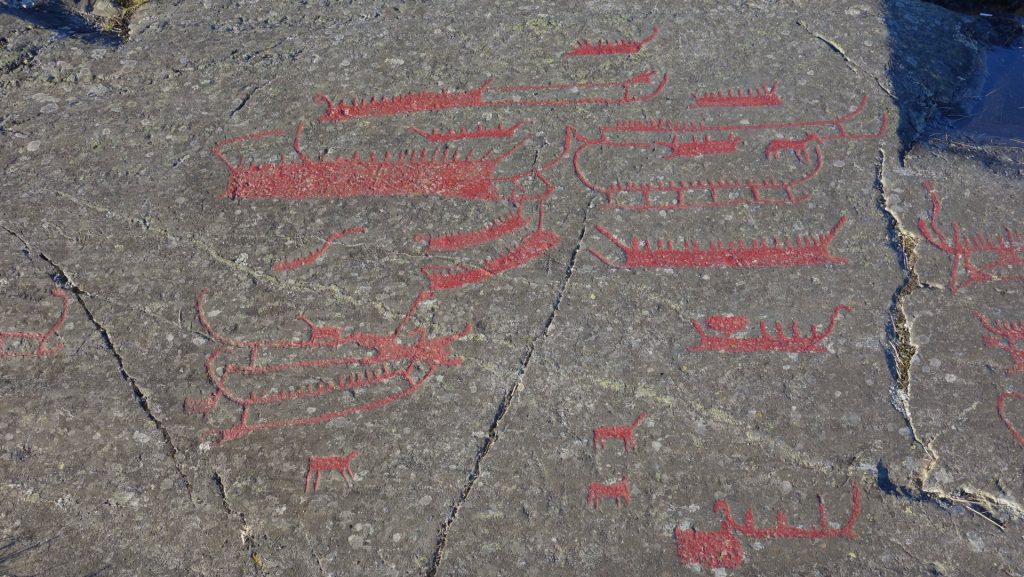 Meanwhile I came to Himmelstalund, a park that served me to learn a little about Viking culture. Formerly the Vikings shamans wrote on the bare stone of the hillside to explain their prowess or to be guided in their migratory trips. This park contains more than 1660 cave paintings.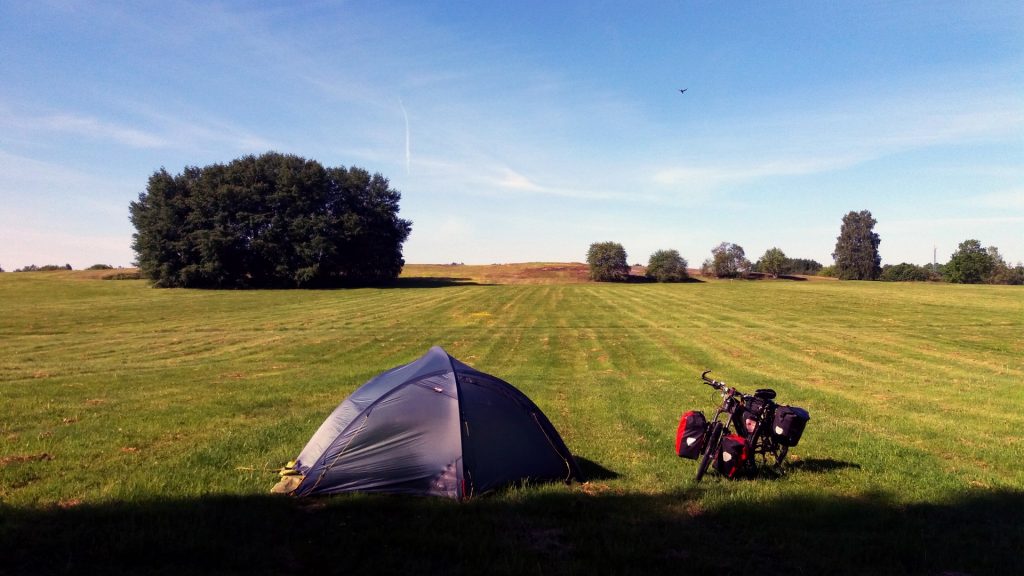 The truth is that Norrköping caught me in their nets, or maybe it was me with my work in the previous post and I had the need to camp on their grounds, but the truth is that I found interesting camping in Himmelstalund and sleeping between paintings of the bronze Age.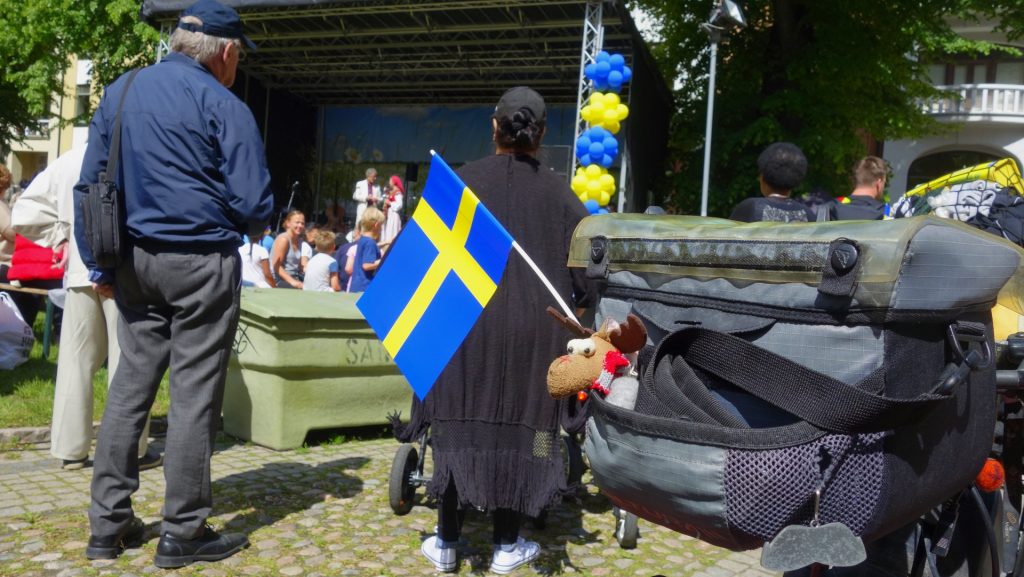 I was lucky the day after I met Tomás, a Chilean friend who lives in Norrköping, and informed me that it was Sweden's national day. I spent the morning to enjoy the sun and traditional music in a stage set in the square of the church. Even Rodolfo was encouraged to move the flag!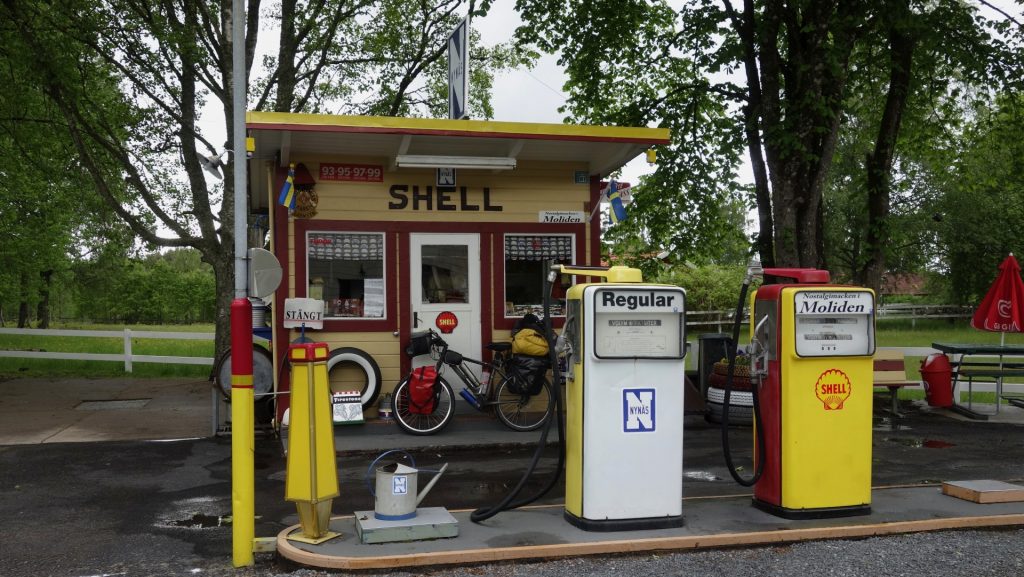 The Swedes continue to amaze me with their vintage American fondness. Cars and now also gas stations that look like out of the sixties. At any moment John Travolta came out singing me the Greased Lightning 🙂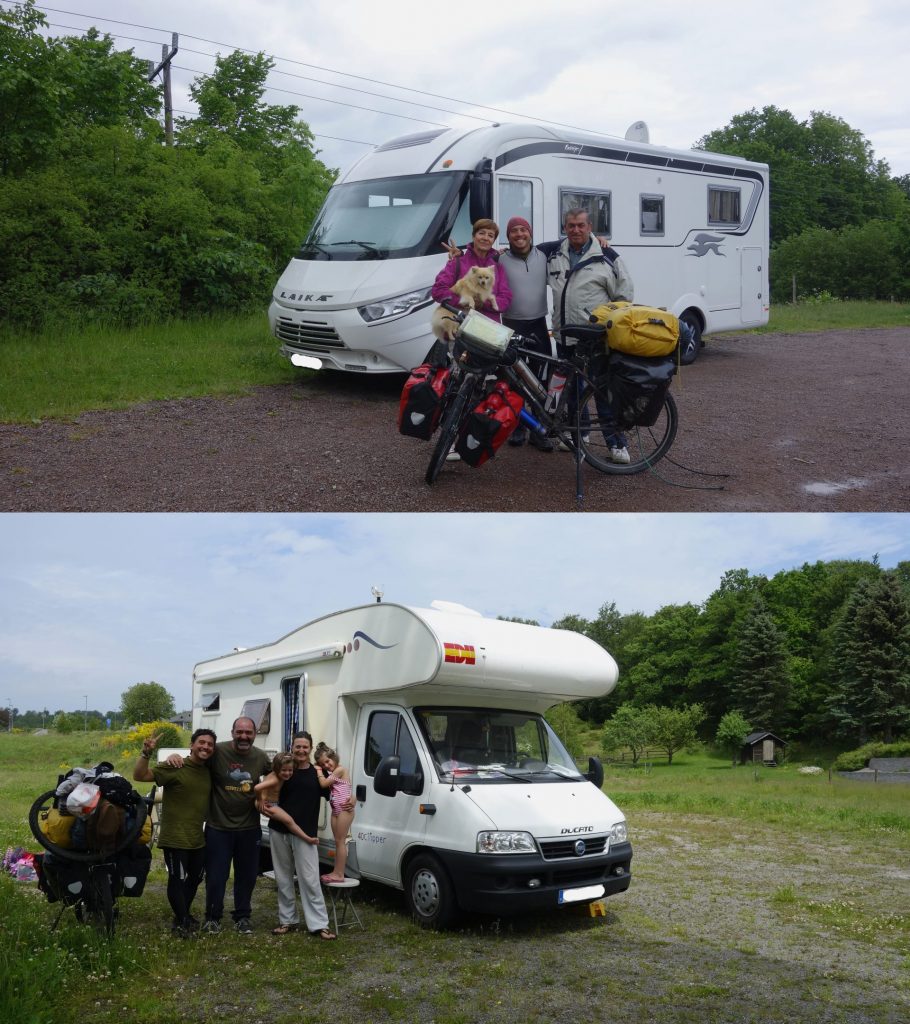 If something has brought me this path has been the friendship and generosity of meeting people who have given birth to these days so overcast. The coincidences are for the superstitious, I was destined to know them and to bring me that Latin spark and that human warmth that sometimes the Scandinavians lack. Thank you with all my heart, Pedro and Mariví and that wonderful Spanish ommelette that bring me to glory, and Alfonso, Ana Belen, and the little girls Jimena and Angelica that filled this heart of light and happiness. A hug to all and happy routes! 🙂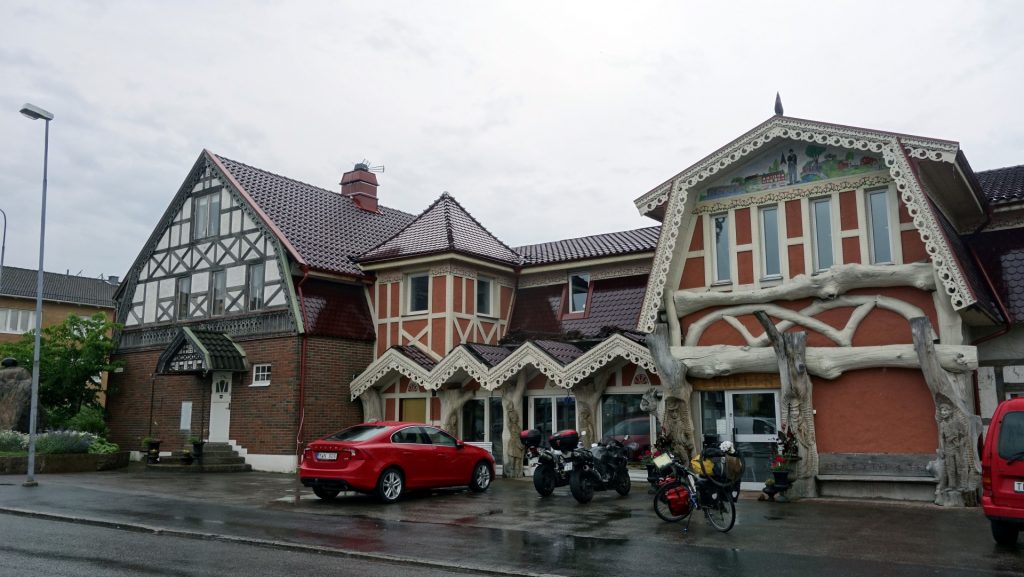 In Värnamo I found this spectacular house in the style of the best modernist art with Nordic fusion and dedicated to Charles Chaplin. It turned out to be a pizzeria and not a museum as I expected.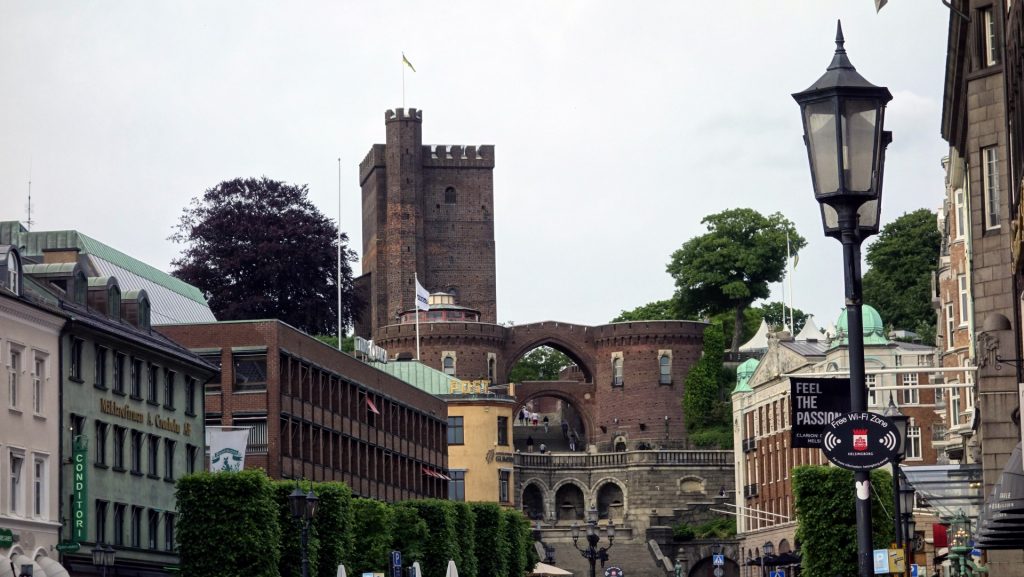 And with so much history I came to my last city of Sweden. Helsingborg was expecting me tiny but majestic. Demonstrating once again that Sweden is a free and easy place to travel, suitable for all budgets. As it could not be otherwise I did not get them to host me in the city, although after the experience I did not even try. I camped in a small area of trees next to the beach. A windy night that forced me to reinforce the nails of the tent, and attracted the firefighters for some problem in the port, this was my farewell to this country that has taught me that freedom and loneliness go hand in hand .
Denmark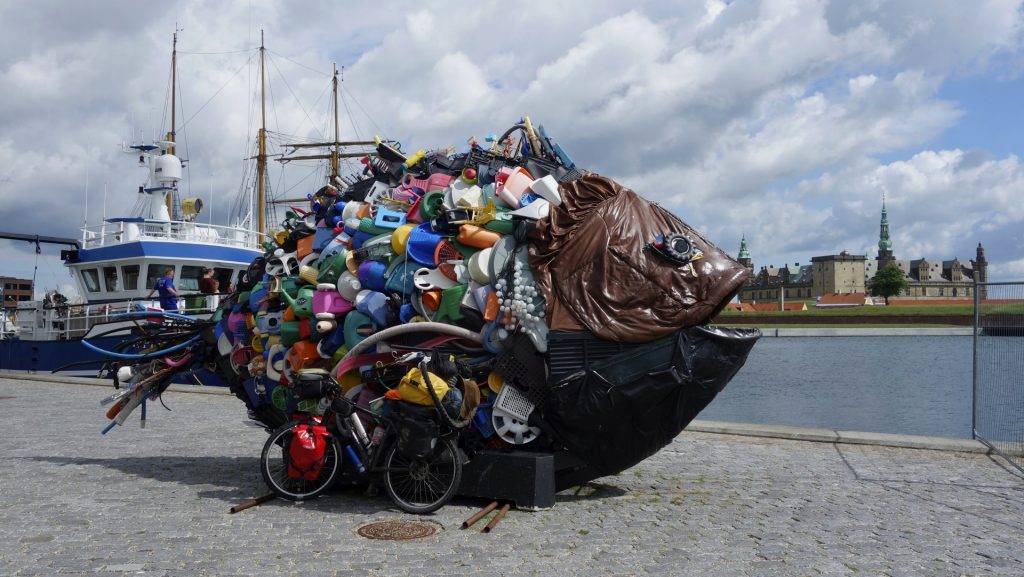 In Elsinor, or Helsingør in Danish, we find this wonder of fish built with waste collected by the artist on the seashore. As you will understand, Negrita camouflaged himself in the photo because she also wants to be present at this monument against the rubbish thrown and abandoned at the bottom of the sea and in all places where the human being sets his foot. It is a shame to see how we dirty the only place where it gives us the opportunity to live.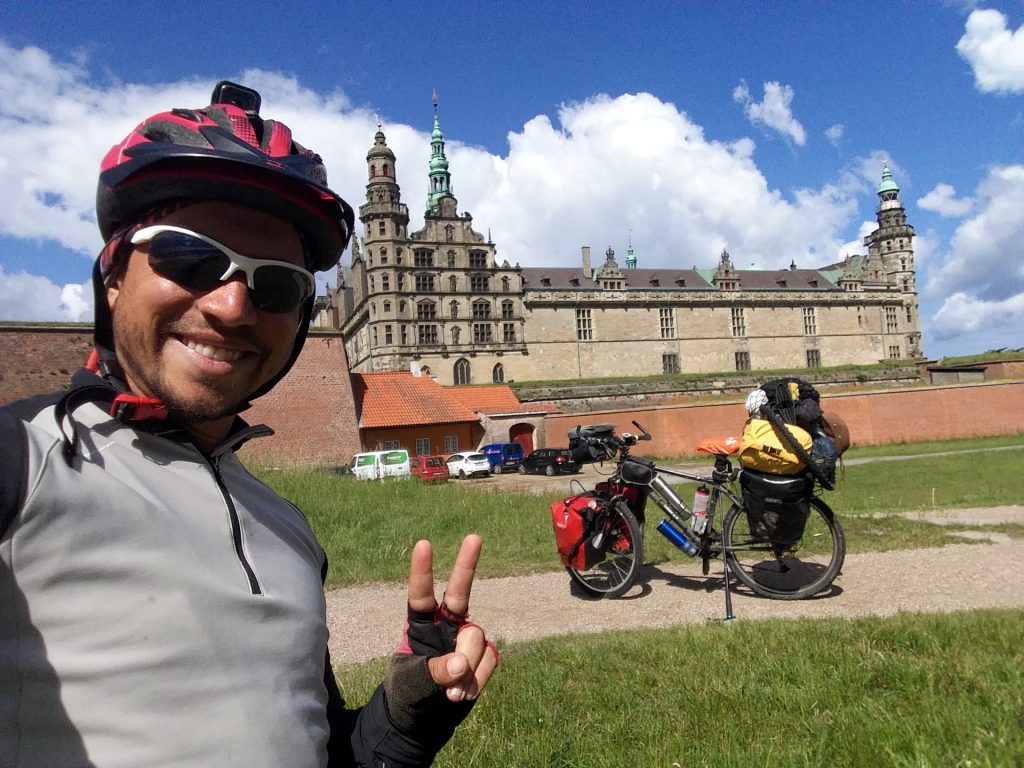 To be or not to be, that is the question. When I came they warned me not to forget to visit the Renaissance castle of Kronborg. This mausoleum is product of the reconstruction of the castle of Krogen in 1585 ordered by the king Federico II, Not only they changed their clothes but also they changed its name. But the fame of this castle is not because of its historic decline, it was inspired by William Shakespeare to build his most famous play of all time, Prince Hamlet sees the spirit of his father in the ramparts of the castle. Enough for millions of tourists and for myself learning while traveling.
Copenhaguen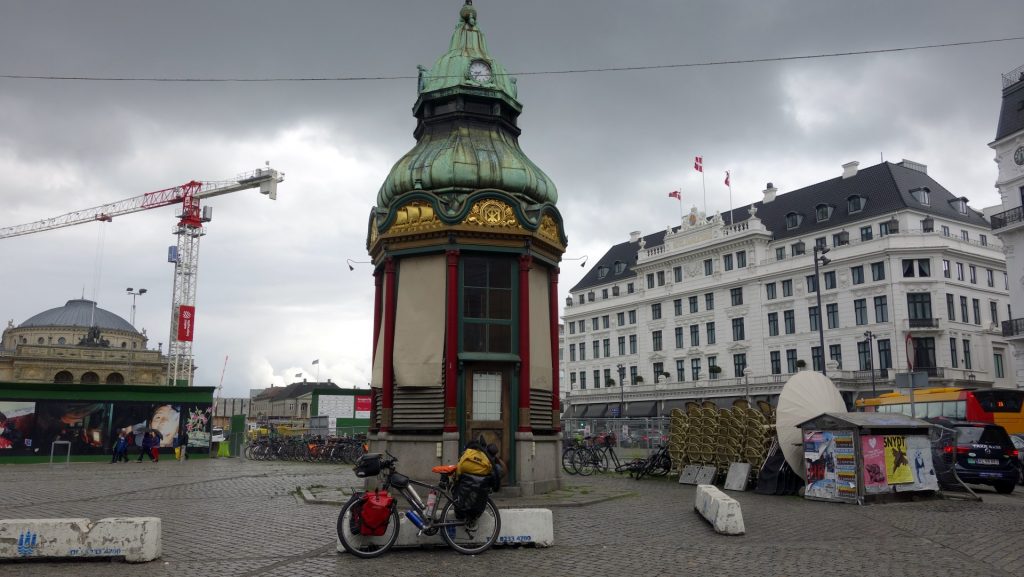 The capital of Denmark welcomed me with bursts of wind, clouds and its streets raised in works that hindered the orientation and a good photo. The anecdote of the trip can be the arrest by two policemen for having jumped at a single junction, I do not know how many traffic regulations. In twenty-two countries cycling is the first time I have been stopped for committing a traffic violation. Each place has its regulations and must be respected, but sometimes it is impossible to know all. Fortunately for my pockets, the two policemen realized that I had been wrong and I was able to get out of the mess without a penalty.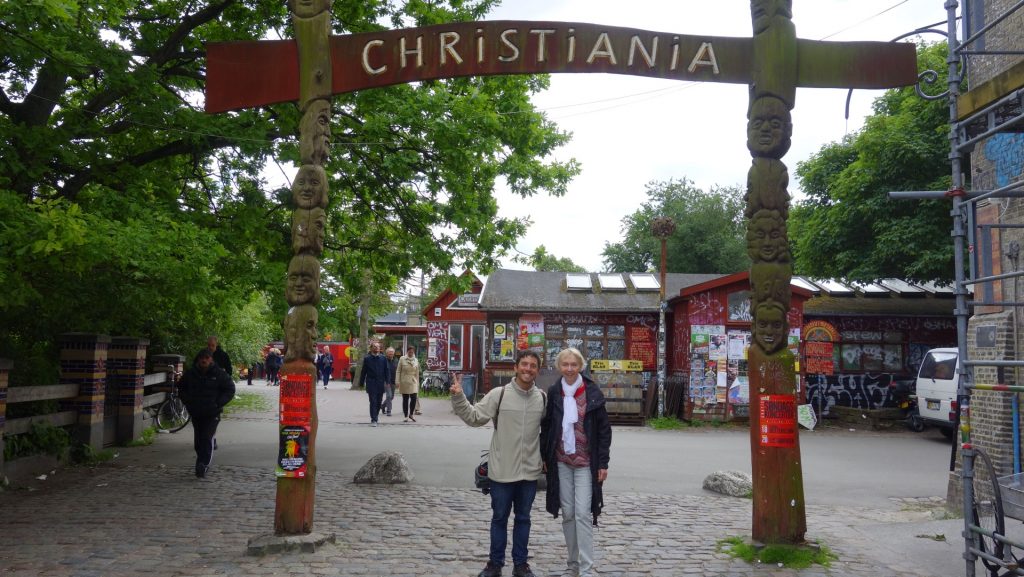 I want to thank Lise for hosting me these days and volunteering as a guide in the city. The first day of guided tour took me to Christania. The anarchist-street world has its capital in this district of Copenhagen that has shown me that you can live differently. State within the state, that is how it has been presented to me, I hope you can continue to live this dream for a long time. Bevar Christania!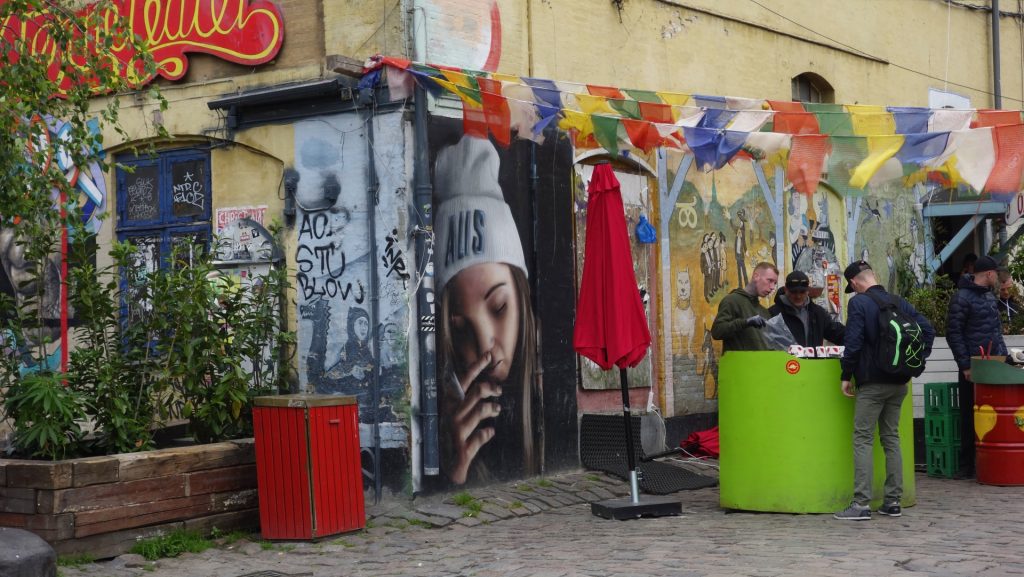 Here I show what strikes me the most, the freedom of the inhabitants of Christania to do what they want as long as they do not hurt their neighbor. Painted on each wall where many of them end up being street art and hash and marijuana stall. Sometimes, because of the legal gap left by the neighborhood, criminal gangs have tried to enter Christania with more dangerous drugs or weapons, but the citizens of Christania have rejected them. I think that even in the eyes of a beast of the system see this form of life badly, we have to report these things. They are free people with a different lifestyle, but they reject violence and oppression.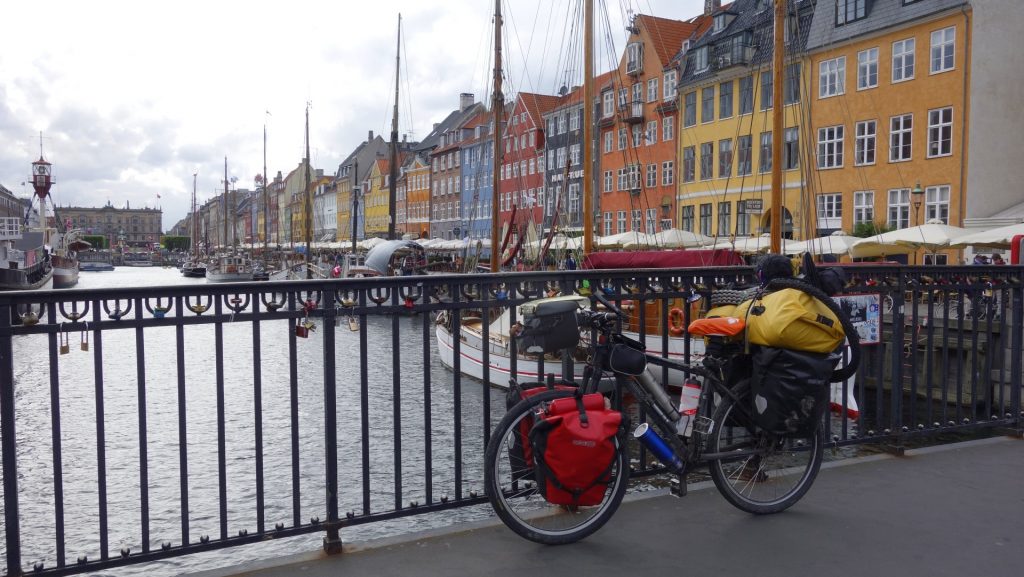 Another place I really liked was the Nyhavn canal or new port. The streets along the canal are filled with restaurants and life. Its atmosphere and colors, its smells and flavors reminded me of a mix of Amsterdam and Milan.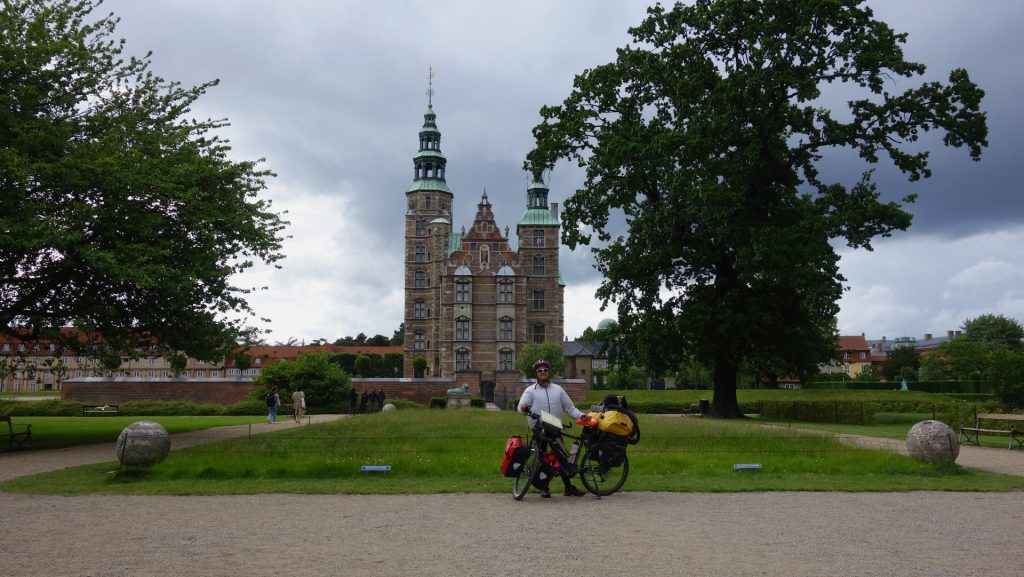 Rosenborg Castle is undoubtedly one of the recreational areas for all tourists and those who are not. On the slopes of the castle there is a considerably large park that you can walk, bike or just admire the trees and sculptures hidden by its corners. This palace was built by King Christian IV at the beginning of the 17th century and now serves as a museum and warehouse of the crown jewels.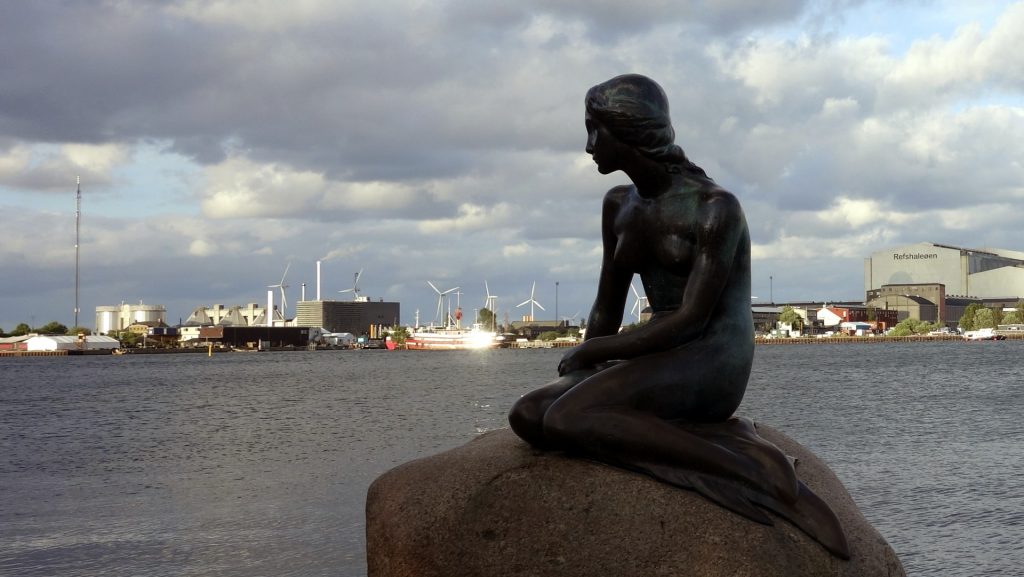 Hans Christian Andersen is the Danish author of tales as famous as The Ugly Duckling, The Snow Queen, or The Little Mermaid. Although moral've always liked the ugly duckling, here in Copenhagen will have his work sculpture The Little Mermaid. They say that the famous writer was inspired by this story because of his repeated emotional failures to fall in love with women inaccessible to him. This is the story of a broken heart that fell in love with who should not, who knows if he wrote its own story in version for children.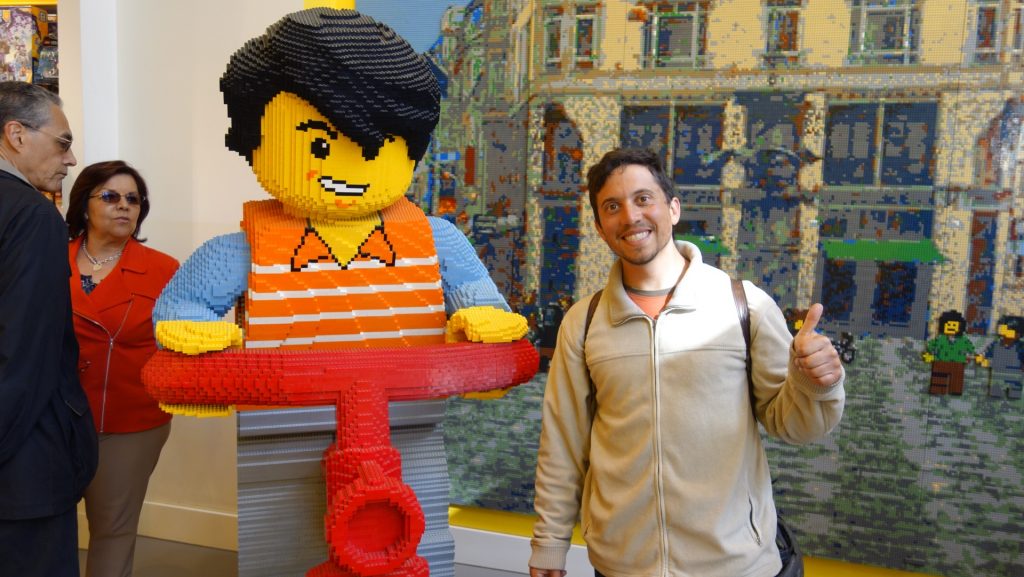 And this is all that has given my story to the Danish capital. I say goodbye with a biker version of one of the most famous Danish companies on the globe.
Until next time from Legolandia!