Whenever we start planning a trip of several days, months or what could become several years we get the same question what do we need to ride a bike? And this does not happen only on the first trip, even those who already have several trips in tow we go crazy looking for new methods to carry less luggage and try to avoid making past mistakes. So here I will try to share my knowledge and gears that have served me for my travels.

How to prepare around the world
The most important: health
All know the importance of feeling physically and mentally well but we do not pay proper attention until we fall exhausted and sick in bed. To make your trip a success we must put our health at number one on the list.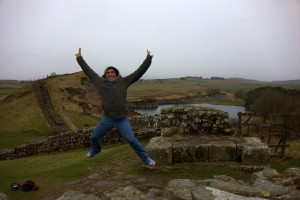 Physical training
Depending on the duration of the trip and the place we need a different type of training. From my point of view, if the trip is a few days we will need more physical training. For example, if you travel for a week with the idea of crossing the famous trans-pyrenees with your bike, should train hard for a month, and if possible every day, by the way of stronger mountains you have around your house. We do not want to fall exhausted on the third day and the last four days to complete the endless suffer hills threatening the fun of the trip. For longer trips we can afford to train a little lessbut if we want start doing 80-100 kilometers a day we train just as strong.
Vaccine
Furthermore we need to know whether all vaccines in order for the place where we go traveling. Here you have all information about vaccines.
Visas, the side of bureaucracy
Puede que para algunos las visas sean algo divertido, lo más seguro es que sea de interés en el viaje, pero para mí sigue siendo complicado, exhausto y completamente aburrido. Me continuo preguntando por qué nos complican nuestros viajes con visas, pero es algo que no podemos remediarlo.
Toda la documentación debe de estar en orden. Para más información hacer clic en mi artículo sobre visados.
Equipment
Bicycle
Our bike is our vehicle and also our best partner. With my experience I can say that you can travel around the world with any bike, but it can be done not mean it is easy. The best advice is that if you still without a bicycle, take your time in acquiring it. No need to buy the most expensive of all, half or bicycle. With a good frame of steel or aluminum, a fairly decent gear and V-brakes you have more than enough. The more technology your bike has more expensive and the more complicated repair is, repair and if this should happen in a country without the proper technology you might have a problem. My advice is to keep it simple, easy to repair and ready so that we can put luggage. A hybrid may be a good idea, no 100% asphalt or mountain, but if we choose to be a pure mountain bike, the roads are not always 100% asphalt. Here's a link where you can find all types of bicycles
.
Luggage
With the bike selected we have to buy the components to travel. We will have three essential types of luggage and the rest is all whim.
1 – Equipment for the bike
Carrier
The carrier is one of the most important pieces of equipment. It is the piece that connects your bicycle with your luggage must be rigid and resistant. Buy a cheap carrier we can be a host of problems, and I say this from experience. Even stronger was just breaking, so I recommend that you buy is worth being repaired. Here I leave a couple of links that can become interesting:
Bags
Here's another component that is worth spending the money from the start. Bicycle and carrier can be repaired but not waterproof bags are going to suffer in agony when raining. Until today I have traveled very cheap and low-quality equipment and have suffered consequences. Luck is my prevention of plastic bags has always worked for me but they are a nuisance. To avoid problems, I recommend the following three. I now use the most economical, quality is more than enough, but if you have money the other two options are more advisable:
Handlebar bags
Since using my handlebar bag traveling has become much easier. It must keep everything during the course of the trip: cameras, mobile, chocolate or map. They are easy to use while riding and at times you separate it from your frame with a strap bags become easy to carry. Here I share the two that I consider best for money.
Bicycle Components
These are not essential but recommended 100%. I leave a list of components that will help both the safety and ride comfort.
Bottle cages: Water is essential, the more bottles can take better. I I have three for example.
Stand: There are different types, I use a center but the side stands are usually the most typical and light.
Mirror: It is increasingly fashionable to wear the rearview mirror and it is one of the most important components of bicycle safety.
Reflective: What they see you is essential on the bike.Do not give excuses that they have not seen you!
Lights: We do not usually travel at night but you can get the opportunity. Some light is primordial and if they are connected to a dynamo is the best.
Tools: In August I thought it best to take all that as my condition mechanic could help me to save money … I was wrong. A pump, a multifunction tool and run.
Puedes conseguir todos estos componentes en este enlace: all for bicycle
Camping, outdoor living
This is where I get to make my trips are really cheap. There are many methods to save the trip but a tent will make you feel one hundred percent free.
Camping tents
Tents doesn't live forever, since 2011 I have three tents. I must say that my first tent should not even count as a tent, but I traveled to North Cape with my tent of 8 euros and continued bragging about it, even pathetic enough, was an achievement. I advise a cost but decent tent and especially light. For me the best are the igloo, now I use a tunneling type but is giving me problems when it rains and when the terrain does not allow it nail it to the ground. These can be a very good choice for the adventure:
Sleep bags
Here secret that everyone should know that.Pedaling sleep is better! If we do not rest properly cold and we can not enjoy the next day. Here I leave some but it is best to surf the net and choose the one that best adapts to the temperature where travel.
Colchonetas y esterillas
Since I discovered the "self-inflating" I forgot the mats. But the truth is that I have a mat if the mattress is punctured. A good mattress will accommodate you better at the soil surface and being separated will isolate the cold air and moisture. Here's a good equipment where you sleep like marmots!